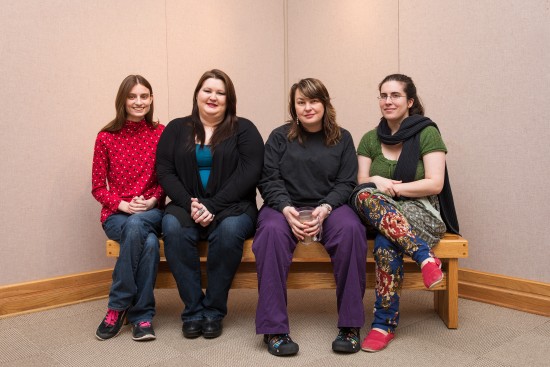 Five art majors from Delta State University have been selected to exhibit eight works of art in the 2015 Mississippi Collegiate Art Competition hosted by the Arts Center of Mississippi in Jackson.
Work from Ashley Jenkins, Chase Tubbs, Cathryn Beck, Cherie Clark and Kristin Price work will go on display Feb. 7 with an opening reception from 2-4 p.m. at the ACM. Their submissions, along with over 130 additional works from nine state institutions, will remain on display until March 13.
Price had four pieces accepted into the show: one sculpture, one piece of furniture and two fiber art pieces; while Jenkins will have one linoleum cut print; Tubbs will show one piece of furniture; Beck will exhibit one piece of furniture; and Cherie Clark will have one painting representing Delta State University's Art Department.
Other art departments represented include: Jackson State University, Mississippi College, Mississippi State University, Mississippi University for Women, University of Mississippi, University of Southern Mississippi and William Carey University.
Michael Stanley, professor of sculpture and furniture design, is thrilled to see Delta State students excelling at the state level.
"This is a tough competition and the caliber of the work submitted by each institution's art department is very high," said Stanley. "We are extremely proud of these five students and the work they have accomplished here at Delta State. They should be very proud of the prestige it brings them and the university.
"These students put in a lot of work creating these pieces and it's great to see them receive not only recognition for their efforts, but also validation from their peers of their artistic pursuits."
Beck was grateful to receive news of her first career gallery acceptance.
"I am very excited and honored to finally have a piece in a gallery — this is my first opportunity to do so," she said. "I have wanted to make furniture for a couple of years and now I have the chance to."
Learn more about the Delta State Department of Art at http://www.dsuart.com.