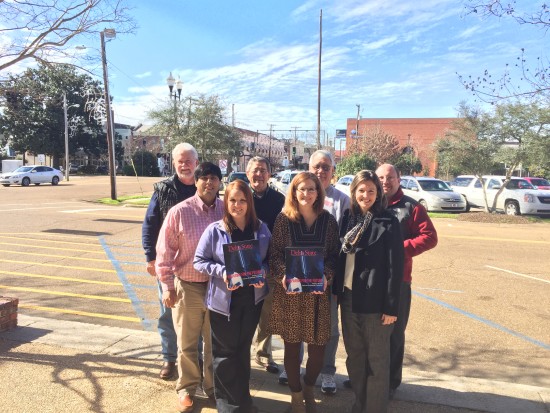 The Delta State University Alumni Association announced plans for the annual South Central Mississippi Alumni Chapter Meeting. This year's event will be held Feb. 2 at Mitchell's Steak & Seafood in Brookhaven. The registration and social will begin at 6 p.m. followed by dinner and the program at 6:30 p.m.
"The Alumni Office always looks forward to visiting the South Central chapter," said Jeffrey Farris, director of Alumni Affairs. "There is a rich tradition of Delta State spirit in that area, and their chapter is always eager to come together in the name of their alma mater."
The event will feature guests from campus including Todd Cooley, head football coach; Tricia Walker, director of the Delta Music Institute; and the Delta State Alumni-Foundation staff. Dr. Bob Watson' 89 will be recognized as the South Central MS Chapter Alumnus of the Year.
The cost for the meeting is $15 per person. Prospective students are invited to attend as guests of the Alumni Association. To RSVP, contact the association at 662-846-4660 or visit www.deltastategiving.org/alumniassociation/southcentralevent.
The event would not be possible without the help of the planning committee and the generous sponsorships provided by: WGK Engineers and Surveyors, Inc.; Nena Smith School of Dance; Trustmark Bank; and Magnolia Electric.
To stay up to date on the Alumni Association's activities, follow these social media sites: Facebook (Statesmen Graduates), Twitter (@DSU_Alumni), Tumblr (http://www.dsualumni.tumblr.com), LinkedIn (DSU alumni), Instagram (dsualumni) and You Tube (dsualumni1). Save the date for this year's Go Green Weekend (April 2), Pig Pickin' (Sept. 24) and Homecoming (Oct. 15).