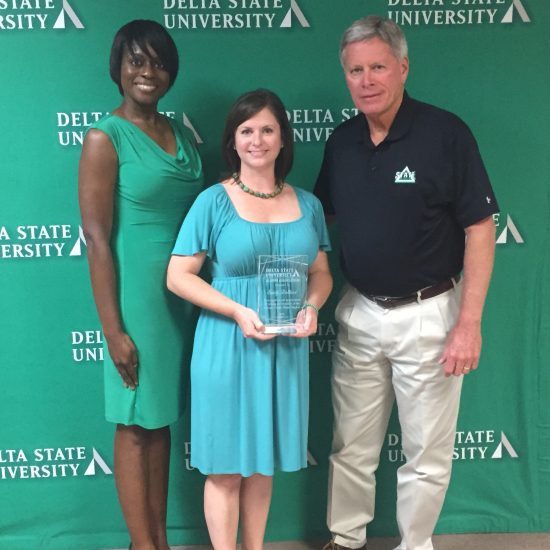 The Delta State University National Alumni Association recently hosted the 12th annual DeSoto County Alumni Event in Southaven at the BankPlus Training Center.
This year's program featured President William N. LaForge; Dr. Vernell Bennett, vice president of Student Affairs; and Jeffrey Farris, director of Alumni Affairs. Other faculty and staff inattendance were: Ann Giger, executive assistant to the president; Ronnie Mayers, director of Athletics; Keith Fulcher, executive director Alumni-Foundation; Gary Bouse, chief development officer; David Breaux, dean of the College of Arts and Sciences; Darlene Breaux, Academic Affairs development officer; Dr. Clifton Wingard, chair of the Department of Mathematics; and Katherine Shoemaker, admissions recruiter.
Over 150 alumni and friends attended the event.
Over $1,600 was raised through the affair's silent auction. All proceeds benefit the DeSoto County Scholarship, which is given annually to incoming Delta State students from the area. This year's recipients are Alexis Harrington from DeSoto Central High School and Maggie Evans from Southaven High School.
To view photos from the 2016 Desoto County chapter meeting, visit https://www.flickr.com/photos/dsualumni/albums/72157671344777540.
Sponsors for the event included: State Farm agents Ryan T. England and Stephanie Morrison Strohm; BankPlus; BancorpSouth; Renasant Bank; First Security Bank; William, Pitts, Beard, PLLC; Grapevine Liquor & Wine; and A&B Distributors.