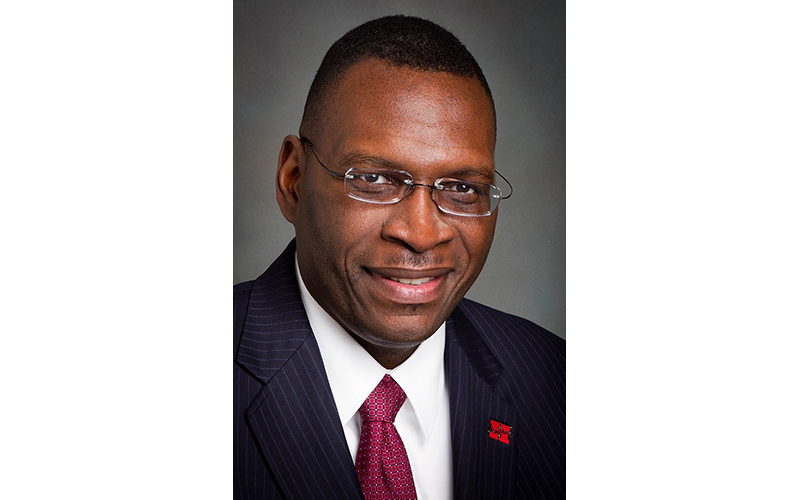 Delta State University will gather for commencement ceremonies at 10 a.m. and 2 p.m. May 5 at the Bologna Performing Arts Center on campus. The institution, friends and family will unite to recognize the accomplishments of this year's graduates.
Keynoting the ceremonies is Dr. Glen Jones, president of Henderson State University in Arkadelphia, Arkansas. Jones also serves as the committee chair of the NCAA Division II Presidents Council.
The Presidents Council is Division II's highest governance office. Its members are charged with setting the strategic direction for the division in all areas, including the division's financial affairs and championships administration. The Presidents Council is also the primary sponsor of legislative proposals at the NCAA Convention, and the chair of the council moderates the Division II Business Session at the annual convention.
Delta State University President William N. LaForge is also a senior member of the council who began serving with the governing body in 2016.
"Dr. Glen Jones will bring a refreshing and fascinating message to our graduates at commencement," said LaForge. "I've had the privilege of getting to know him through our work together on the NCAA Presidents Council, which he chairs. He is a leader in education and an inspiration to all those around him."
When Jones was introduced as Henderson State's president in March 2012, he became the first African-American to serve as president or chancellor of a non-Historically Black Colleges and Universities institution in the history of Arkansas higher education.
Jones' service to the community also extends beyond higher education. He is chair of the board for Southern Bancorp, a billion dollar development-centered financial institution whose focus remains on building communities and changing lives. He also serves as a board member for Baptist Health, the largest healthcare provider in the state of Arkansas. Additionally, Jones is a founding officer, past president and former board member of the National Association of Diversity Officers in Higher Education, the recognized authority for promoting inclusive excellence in higher education.
In addition, Jones serves on the executive committee of the Council of Public Liberal Arts Colleges, and is the vice-chair of the NCAA Board of Governors, the highest governance body in the National Collegiate Athletic Association.
Follow all Delta State news at www.deltastate.edu.