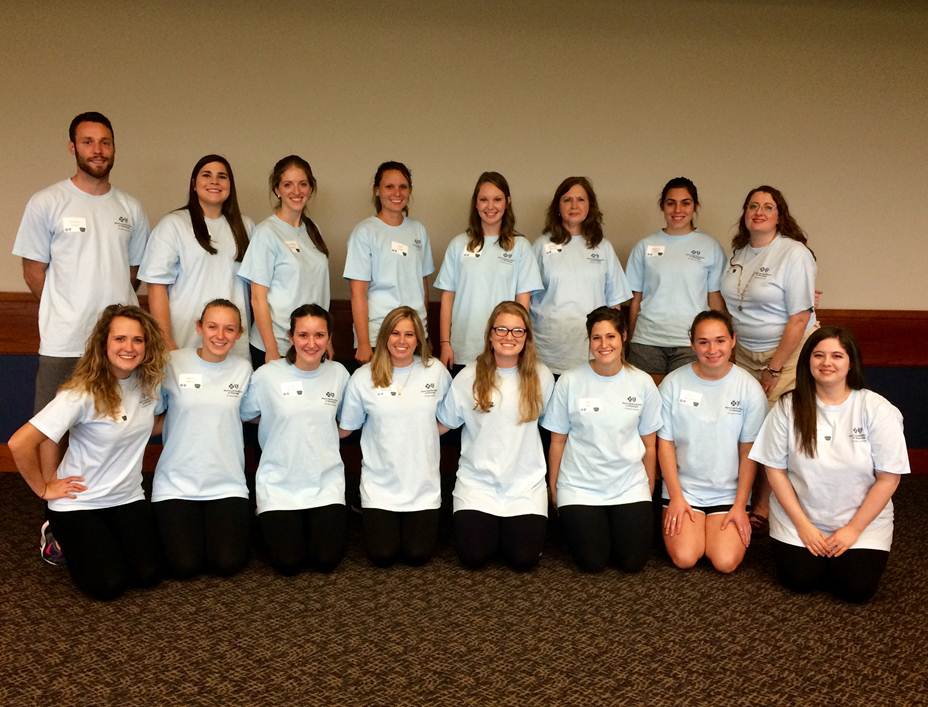 Delta State's dietetic interns recently participated in a Wellness Day sponsored by Blue Cross & Blue Shield (BCBS) of Mississippi with other dietetic interns from Mississippi State University and the University of Southern Mississippi.
The morning sessions took place in Jackson and covered a variety of wellness topics and a tour of the BCBS campus. The afternoon was devoted to competitions.
"All four universities that have a dietetic internship programs in the state were invited to participate in the BCBS Day of Wellness," said Ensley Howell, director of the coordinated program in Nutrition and Dietetics. "The Delta State interns worked hard on the articles as well as the pitch for the Shark Tank, and they won first place in both of these competitions. I'm so proud of our DSU interns."
The primary competition was a Shark Tank business pitch with BCBS executives serving as judges.
Delta State interns won first place in the Shark Tank competition and were presented a trophy.  The Shark Tank pitch was made by interns Tyler Jones, Allison Weisz and Jenn Westmoreland. Lakon Alford, Peyton Dixon and Kaitlyn Hall were also on the team as co-writers and creators of a mock app called RD2Go that features diet and exercise tracking and planning, general education about nutrition topics, and in-app chat with a registered dietitian to receive personalized advice and answers to questions.
The second competition was a writing contest for an article to be published in the BCBS newsletter, Blue Lines. Delta State intern Beth Howard wrote the prize-winning article, Emotional Eating, and was presented a certificate for winning first place in this competition.
There was also a Chopped-style cooking contest.  Delta State intern, Jordan Simpson, captained the cooking team which won the first round with a unique hummus recipe, and came in second overall.