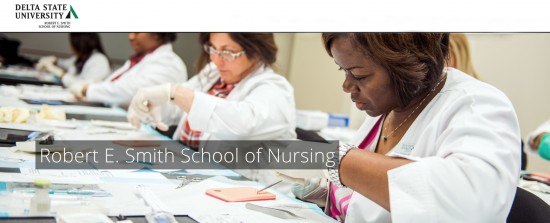 Best College Values recently ranked the Robert E. Smith School of Nursing program in its national list for Top 10 Most Affordable online Master's Degrees in Nursing.
Delta State University came in at No. 5 on this list and the only program from Mississippi to make the ranking.
Best College Values is an online resource for prospective undergraduate and graduate students seeking an education worth its cost. BCV strives to provide the most comprehensive and rigorously researched set of online resources on the intersections of college affordability, educational quality, and educational outcomes so that individuals pursuing higher education can make informed decisions about what to study and where to study it.
View the entire Top 10 list at http://www.bestcollegevalues.com/rankings/online/cheapest-msn-programs/.
Learn more about RESSON at http://www.deltastate.edu/school-of-nursing/.