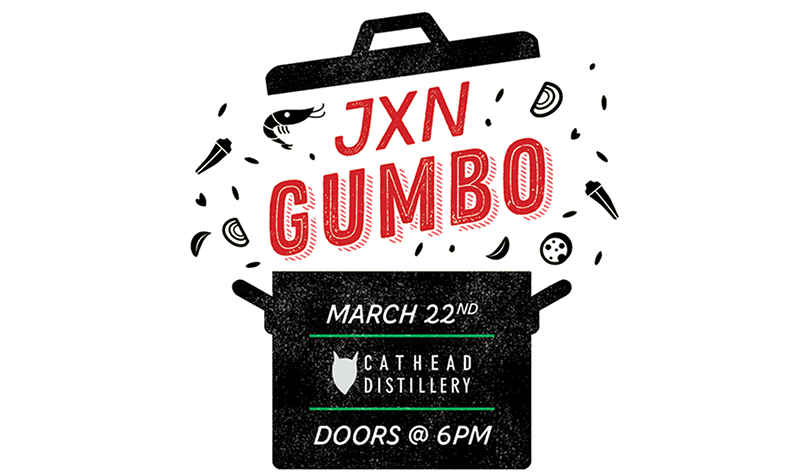 Jacksonians interested in bettering their community will gather at Cathead Distillery March 22 at 6 p.m. to kick off Citizenville's inaugural JXN Gumbo event series.
The series' executive director is JJ Townsend, who is also taking part in Delta State University's TFA Graduate Fellows program. The program is a collaboration between Delta State and Teach For America. The fellowship's role is to retain TFA alumni in Mississippi by offering the opportunity to continue their education in graduate school at Delta State and to nurture their passion for enhancing the state.
JXN Gumbo will let attendees enjoy a bowl of gumbo and listen to neighborhood entrepreneurs pitch ideas. All of the participants will get feedback from neighbors, and one winner will take home the money raised.
"Citizenville is a nonprofit online platform to crowdfund community ideas, and JXN Gumbo is the face-to-face side of the platform," said Townsend. "Our mission at CitizenJXN.org is to promote community-driven project ideas through crowdfunding, creativity, collaboration, democracy, trust and fun. Although we're also an online platform, JXN Gumbo is a perfect way for us to crowdfund community ideas while engaging with folks in person."
Each presenter will have four minutes to share their idea and answer four questions from the audience. The audience will then vote to choose the best idea. At the end of the night, the ballots are counted and a winner is chosen. Winners collect the money from gumbo sales, launch their projects, and attend a future JXN Gumbo dinner to report their project's progress.
There are opportunities for interested community organizations and leaders to pitch at the event. To sign up to pitch, visit citizenjxn.org/jxngumbo. For attendees, tickets will be sold at the door for $5. Attendees are encouraged to pre-order tickets online at citizenjxn.org/jxngumbo.
Founded in 2017, and based in Jackson, Citizenville is committed to unleashing the full potential of citizen ingenuity and catalyzing collective power to fund and implement new local solutions to entrenched problems.
Cathead Distillery is located at 422 South Farish Street in Jackson, and continues to grow its popularity and distribution throughout the southeastern region of the U.S. It was founded in 2010 by Austin Evans and Richard Patrick.
For more information on Delta State's unique TFA Graduate Fellows program, visit http://www.tfafellows.com/home-1.