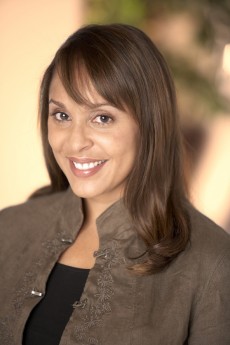 Former United States Poet Laureate and current Mississippi Poet Laureate, Natasha Trethewey, will return to Delta State's campus as part of the institution's Distinguished Speakers Lecture Series Oct. 22 at 6 p.m. in Jobe Hall Auditorium.
Trethewey's event, "An Evening with Natasha Trethewey: Reflections from a U.S. Poet Laureate," is free and open to the public.
The Mississippi native has been tied to Delta State for many years, having received an honorary Doctor of Arts and Letters degree during the university's 2007 fall commencement ceremony.
Trethewey was last on campus in 2012 to launch her new book of poetry "Thrall." The work was her poetic follow-up to her Pulitzer Prize-winning book "Native Guard," which also won the 2007 Mississippi Institute of Arts and Letters Book Prize. The visit was also her first Mississippi reading as U.S. Poet Laureate, and her first reading after she was officially introduced for the position at the Library of Congress in Washington, D.C.
Additionally, Trethewey was the 2008 winner of the Governor's Award for Excellence in the Arts from the Mississippi Arts Commission.
Her Pulitzer-winning poems feature elements of her personal history as the daughter of interracial parents — and the story of her mother, who died at the age of 40.
Don Allan Mitchell, interim chair of the Division of Languages & Literature, has been instrumental in bringing Trethewey back to campus.
"We are so very fortunate to have a supporter of Delta State University like Natasha Trethewey," he said. "She understands that memory has a special resonance in Mississippi and in the Delta, and I have made it a personal mission of mine to make sure she is properly honored in her home state.
"After two terms as U.S. Poet Laureate, and as the current Mississippi Poet Laureate, she has represented Mississippi and America well. She has shown that now, more than ever, poetry is vital to our understanding of our broader world."
Delta State President William N. LaForge established the lecture program when taking office in 2013. The platform is an ongoing series of top-flight lectures and addresses featuring prominent speakers. William F. Winter, former Mississippi governor, was honored as the first speaker in 2013.
"This is a university-wide program that will continue to bring a unique and diverse array of people — from judges, former government officials, lawyers and business people," said LaForge. "These are all folks our students can look up to."
Learn more about the lecture series at www.deltastate.edu/president/colloquia.