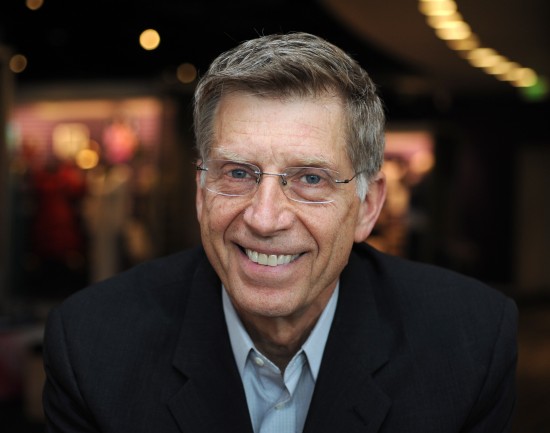 Delta State University will celebrate the 2016 Spring Commencement Ceremony at 10 a.m. May 7 inside Walter Sillers Coliseum. The institution, friends and family will unite to recognize the accomplishments of 442 graduates.
The graduates include recipients of bachelors, masters, education specialists and doctoral degrees — all of whom have made their impact on the storied history of Delta State.
The keynote speaker for the commencement address is Bob Santelli, executive director of the GRAMMY Museum at L.A. LIVE. Santelli's leadership was crucial to making GRAMMY Museum® Mississippi a reality on Delta State University's campus.
Santelli will also be granted an honorary degree of Doctor of Arts and Letters as part of Delta State's long-running tradition of recognizing green and white greatness.
Delta State confers the honorary degree to individuals who have made significant and meritorious contributions to the university, higher education generally or other areas of society. Achievements can include, but are not limited to, outstanding creative and scholarly work, distinguished leadership or service, significant accomplishments or exceptional philanthropic support.
Santelli was named executive director of the GRAMMY Museum in 2006. A noted blues and rock historian, he is credited for developing the Jersey Shore Jazz and Blues Festival, and has authored three books on the blues: "The Big Book of Blues: A Biographical Encyclopedia," "The Best of the Blues: The 101 Essential Blues Albums" and "Martin Scorsese Presents The Blues: A Musical Journey."
Santelli also served as a consultant on Scorsese's "The Blues" series for PBS, and co-created a 10-part history of the blues series for PBS radio. He was also honored with the Keeping the Blues Alive Award from The Blues Foundation, and taught courses on the blues at Monmouth University in New Jersey and the University of Washington.
Delta State President William N. LaForge will provide introductions at the ceremony, while presentations of candidates and degrees will be led by Provost and Vice President for Academic Affairs, Dr. Charles McAdams.
Follow all news at Delta State University at http://www.deltastate.edu.