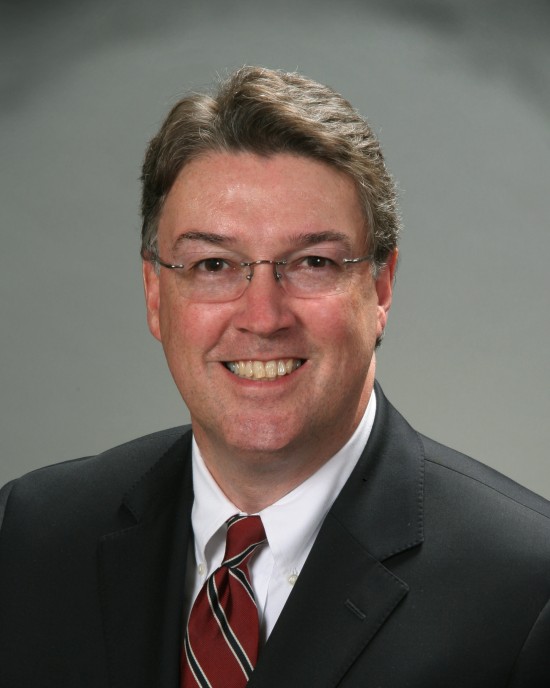 The College of Education and Human Sciences at Delta State University will begin the 2015 Homecoming Week activities by hosting the 2nd annual Kent Wyatt Distinguished Lecture. The event will be held Monday, November 2, at 4 p.m., in the Jacob Conference Center in the Ewing Building, with a reception to follow in the lobby. The public is invited to attend.
The Kent Wyatt Distinguished Lecture honors Dr. Forest Kent Wyatt, President Emeritus of Delta State University, and DSU education alumnus whose distinguished career has served as a beacon for generations of educators, both in secondary and higher education.
This year's guest lecturer is Dr. Brian S. Canfield, Professor of Counseling in the Adrian Dominican School of Education at Barry University in Miami, Florida. Dr. Canfield will speak on the topic, "Building Our Professional Community."
His career in higher education has included professorships at the University of Louisiana at Monroe, Southeastern Louisiana University and the University of San Diego. Additionally, he has held academic administrative roles as a clinical director, department chair, associate dean, and vice president for academic affairs.
Throughout his career, Dr. Canfield has been active in professional service and leadership in the field of counseling. He is a Fellow and former President of the American Counseling Association and a past President of the International Association of Marriage and Family Counselors. He is active as a speaker and workshop facilitator and has presented to universities and professional associations throughout the United States and Internationally.
Dr. Canfield is the recipient of numerous national and international awards, including the "Leadership, Vision, and Professional Excellence Award" of the Australian First Nations Cultural Family Therapist and Counseling Association," the IAMFC "Distinguished Leadership Award," and the "Distinguished Lifetime Achievement Award" of the Louisiana Association for Marriage and Family Therapy.
Concurrent with his teaching and research, Dr. Canfield has been a practicing counselor for more than 30 years, helping individuals, couples, and families address a wide range of mental health and life adjustment issues. He is a Clinical Fellow and Approved Supervisor of the American Association for Marriage and Family Therapy (AAMFT,) a Licensed Professional Counselor (LA,) a Licensed Marriage and Family Therapist (LA and FL,) and a Licensed Psychologist (AR.)
He is the father of five children and four grandchildren. A Louisiana native, he and his wife Irene LeBlanc Canfield, live in Miami, Florida.