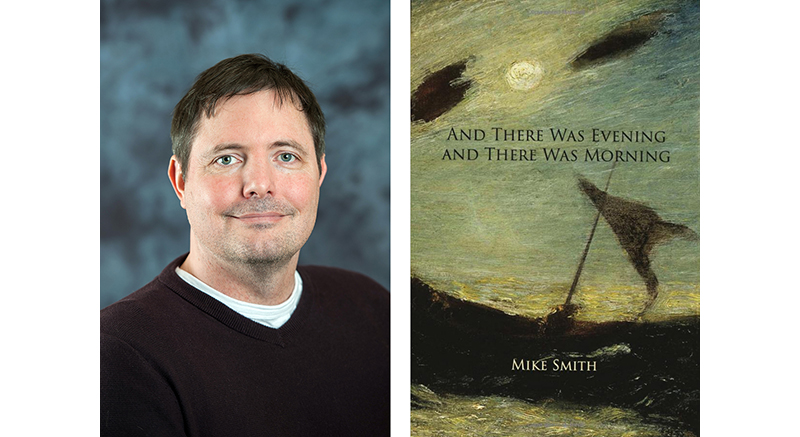 Mike Smith, associate professor of English at Delta State, is the recent recipient of a gold medal at the 22nd annual Independent Publisher Book Awards for his memoir "And There Was Evening and There Was Morning."
The Independent Publisher Book Awards, also known as the IPPY Awards, is an annual book awards contest conducted to honor the year's best independently published titles from around the world.
Smith's memoir-in-essays explores the loss of Smith's first wife to cancer after the birth of the second child, offering a portrait of marriage, family and tragedy. In honest and, at times, darkly comic terms, Smith documents the strange set of coincidences between his first wife's illness and his stepdaughter's similar battle the year his second marriage began. He examines blended families, remarriage, the efforts to help children find ways to cope with loss, and the influence of spirituality upon bereavement.
Novelist Tony D'Souza said, "Rarely does a book demand so much strength of a reader. Smith is a reflective and precise writer, [who] invites us to walk each step with him as his heart is annihilated."
Mississippi Poet Laureate, Beth Ann Fennelly, stated, "Smith has written a book for all of us who are dying — which is to say, all of us who are living, and our lives will be the better for having read it."
Launched in 1996 and conducted each year to honor the year's best independently published books, the IPPY Awards recognize merit in a broad range of subjects and reward authors and publishers who "take chances and break new ground." These winners from university and small presses give experimental authors a platform to share their stories, impart wisdom, and speak out against ignorance and prejudice.
IPPY medal-winning books will be celebrated on May 29 during the annual BookExpo publishing convention in New York, with gold, silver and bronze IPPY medallions awarded.
This year's contest drew 4,500 entries in a variety of categories, and medals will go to authors and publishers from 43 U.S. states, six Canadian provinces, and 12 countries overseas.
The work was published by WTAW Press, an independent publisher of exceptional literary books and builder of literary community.
Learn more about Smith's book at https://www.amazon.com/dp/0998801410/ref=rdr_ext_tmb.