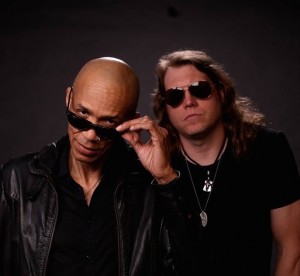 The Delta Music Institute entertainment industry studies program at Delta State University will host award-winning blues/rock musicians dUg Pinnick and Scot "Little" Bilhman as the second guests of the semester for the DMI All Access series.
The event takes place Oct. 12 at 6 p.m. in DMI Studio A and is open to the public at no charge.
DMI All Access is a series of open forums and lectures throughout the academic year featuring industry professionals from various areas of the music and entertainment industry.
Pinnick and Bihlman are members of band Grinder Blues, which is completing a new recording at the DMI studios. Pinnick, a bassist, was formerly with the popular band King's X. Along with Scot Bilhman, Grinder Blues also features Emmy-award winning guitarist and vocalist Jabo Bihlman, Scot's brother.
The Delta Music Institute is an independent center of study under the College of Arts & Sciences at Delta State University, offering a B.S. degree in Entertainment Industry Studies degree. The focus of the DMI is to provide students with a broad and thorough education in the technological, creative and business areas of the music and entertainment industry. For information, contact 662-846-4579 or visit http://www.deltastate.edu/dmi.