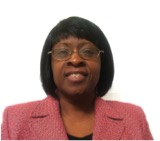 The Board of Trustees of State Institutions of Higher Learning gathered Feb. 18 to celebrate February's Black History Month by honoring faculty and staff from Mississippi institutions.
The board has been commemorating Black History Month since 1992 with awards that recognize the achievements of university faculty and staff who work to promote diversity and academic excellence on campuses and communities.
Dr. Corlis Snow, associate professor of elementary education at Delta State, was selected as the university's nominee for the 2016 Diversity Award for Excellence.
"It is an honor to be recognized for the efforts I've made to prepare teachers to ensure diverse learners in the K-12 setting receive effective instruction," said Snow.
Snow serves as the Delta State team leader for the state's CEEDAR Team (Collaboration for Effective Educator Development, Accountability and Reform), an initiative to inform policies about teacher licensure processes to ensure diverse students receive instruction from qualified teachers.
Previously, she helped conceptualize, develop and implement the Literacy Enhancement Clinic, a grant-funded effort included in Project 21 of the Delta Health Initiative. The LEC was a field-based training site for graduate and undergraduate teacher education majors and dietetics majors who diagnosed and remediated literacy difficulties and provided nutrition instruction for diverse K-12 students.
Snow received her Doctor of Education degree in elementary education from the University of Mississippi and her Master of Education degree in elementary education from Delta State. She received her Bachelor of Science degree in education with an emphasis in reading from Delta State.
She is a former registered nurse with several years of practice as a home health professional, and she began her career in education as a second grade teacher at Ray Brooks School in Benoit, Mississippi.
Her research interests include early literacy instruction, remediating reading difficulties, research-based approaches for informational text instruction, teacher leadership and best practices for online instruction.
Snow's hobbies include reading, traveling with family and fishing. She is married to Willie J. Snow, Jr. and has two children, Alexia and Aasin.
The Mississippi Board of Trustees of State Institutions of Higher Learning governs the public universities in Mississippi, including Alcorn State University; Delta State University; Jackson State University; Mississippi State University including the Mississippi State University Division of Agriculture, Forestry and Veterinary Medicine; Mississippi University for Women; Mississippi Valley State University; the University of Mississippi including the University of Mississippi Medical Center; and the University of Southern Mississippi.