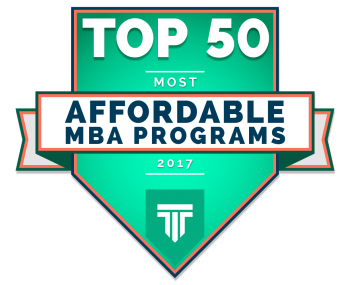 TopManagementDegrees.com recently ranked Delta State University in its annual ranking of the top 50 most affordable MBA programs.
Delta State came in at No. 47 overall, and was the only school in Mississippi to receive recognition.
The ranking is designed to find the best and most affordable on-campus MBA degrees available nationwide. A list of over 1,000 MBA programs was obtained and then vetted based on accreditation and estimated tuition costs.
According to TMD, an MBA is one of the most sought after graduate business degrees in the world. It not only covers the most critical topics in business and management within its curriculum, but it can fast-track professionals into a management career.
To view the full rankings, visit http://www.topmanagementdegrees.com/rankings/most-affordable-mba-programs-2017/.
TopManagementDegrees.com education rankings are designed to help prospective students make a smart choice about where to invest their time and money. They are committed to connecting people to inspiring ideas and high quality educational opportunities.
Learn more about Delta State's College of Business at http://www.deltastate.edu/college-of-business.