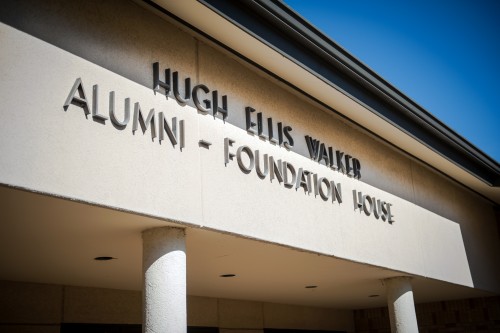 The Delta State University Alumni Association announced plans for the Southeast Alumni Chapter Meeting Thursday, April 30. The event will be held at Mack's West in Hattiesburg and will begin with a social at 6:00 p.m. followed by dinner and the program at 6:30 p.m.
The event will feature guests from campus including the Delta State Alumni-Foundation staff as well as other university officials. Prospective students are invited to attend as guests of the Alumni Association. To RSVP, contact the Alumni Association at (662) 846-4660 or visit www.deltastategiving.org/alumniassociation/hattiesburg.
"Come and enjoy a great evening with fellow alumni and friends as we celebrate Delta State University in Golden Eagle country," said Chris Shivers '94, National Alumni Association Board Member.
There is no cost for the meeting; attendees only need to pay for dinner. Donations may be made for the Southeast Alumni Chapter Scholarship.
For more information on the South East Chapter Meeting, contact Jeffrey Farris at jfarris@deltastate.edu. There is also a Facebook page for the event: https://www.facebook.com/events/679040172242470/.
To stay up to date on the Alumni Association's activities, follow these social media sites: Facebook (Statesmen Graduates), Twitter (@DSU_Alumni), Tumblr (http://www.dsualumni.tumblr.com), LinkedIn (DSU alumni), Instagram (dsualumni) and You Tube (dsualumni1).Save the date for next year's Pig Pickin' (September 19, 2015) and Homecoming (November 7, 2015).