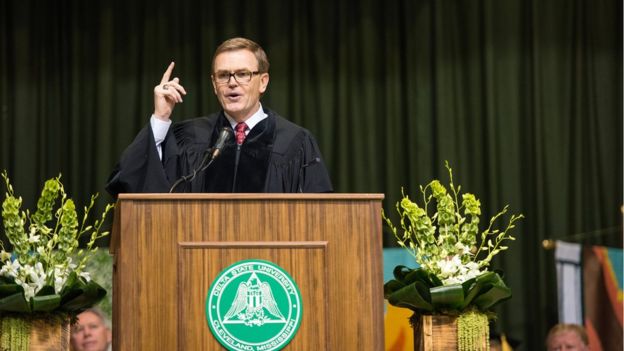 The BBC recently published a story about UPS CEO David Abney, a Mississippi native and alumnus of Delta State University.
The story, titled "David Abney: The UPS boss who rose from the bottom rung," mentions the impact Delta State had on Abney's career.
"A business student at Delta State University in Mississippi, at night he would work at the local UPS depot, loading packages onto vans. By day he would sleep between lectures on a sofa in the student lounge … He also regularly returns to Delta State University, where he is a member of the board of directors for the university's foundation, and sponsors an annual business conference at the college," the article states.
To read the complete story, visit http://www.bbc.com/news/business-37087358.