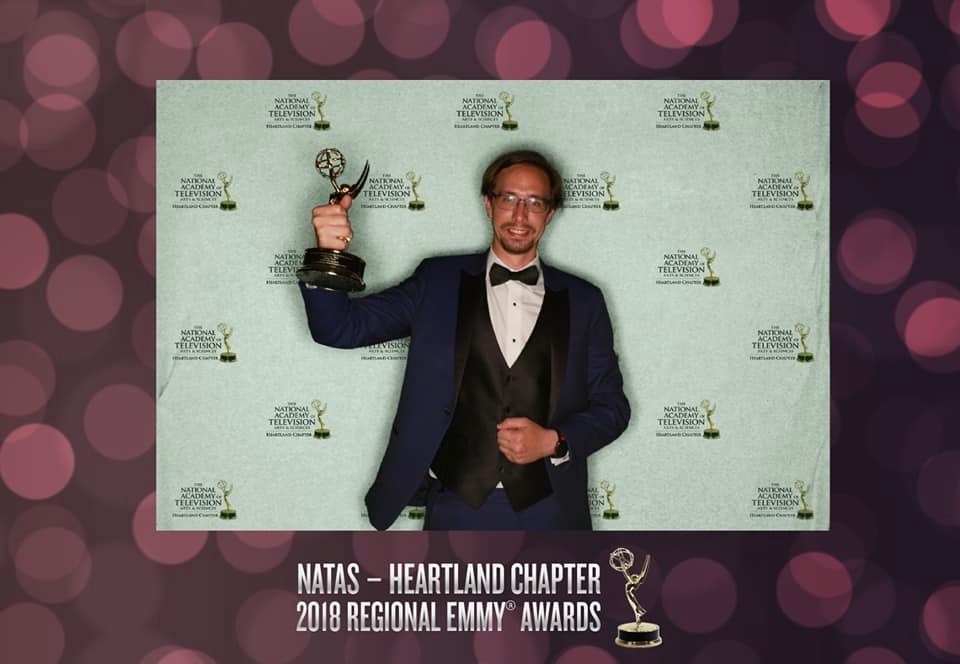 James "Jamie" Buchanan, a graduate of Delta State University's art department, was recently named the recipient of the National Academy of Television Arts and Sciences 2018 Heartland Emmy for excellence in television programming in the category of Graphic Arts News for his contribution in the production of "Selling Girls," a web mini-series about underground human trafficking.
"Selling Girls" gives the viewer a glimpse into the world of human trafficking — what it is and how it happens — while using interviews with people from all sides of the triangle, the "pimp", the buyer, and the girl, to explain to citizens what they can look for and how to help.
Buchanan graduated from Delta State in December 2015 with a degree in graphic design and a minor in video production and now works as a motion graphic artist for TEGNA, Inc., a broadcast company owning 46 news stations across the U.S. "Selling Girls" began as a local news story based out of Atlanta. The artists at TEGNA, Inc. work with the stations to create graphics needed and this story started as one of those graphics.
The Emmy winner credited his success to Delta State's curriculum and his internship with Delta Arts Alliance. "I take inspiration and remember everything I learned at Delta State and my time interning and freelancing with the Delta Arts Alliance. My experience working with Rori Herbison at DAA was invaluable in learning about the theory and the act of design, and I was afforded that opportunity by the stellar art program offered by Delta State."
Michael Stanley, Chair of the Art Department, said he is looking forward to seeing what Jamie does next. "The art department is so proud of Jamie for receiving this Emmy Award.  He has always been a motivated artist and hard worker, and this award illustrates his commitment to his craft.  He now joins a long list of distinguished alumni from the Delta State Art Department who have gone on to do some incredible things across the country."