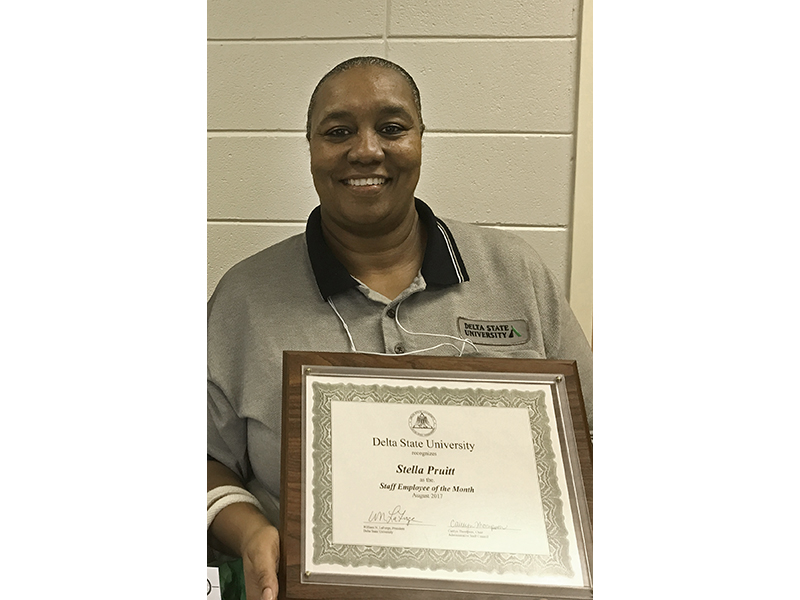 The Delta State University Staff Council recently honored Stella Pruitt, a university custodian, as the August 2017 Employee of the Month.
She has been working at the university for 11 years.
Pruitt is from Mound Bayou and has been married to Cornelius Pruitt for 18 years. When not working, she enjoys spending time with her family. She is the proud mother of three children and six grandchildren.
Made up of volunteers from the Staff Council, the Incentives & Recognition committee meets monthly to review nominations for the Employee of the Month award. The committee has been celebrating staff performance in this manner for over 15 years.
Delta State's Staff Council serves as a liaison between the administration and the staff to provide a formal process for staff to discuss issues involving university policies and procedures and to forward ideas, recommendations and opinions to the president.