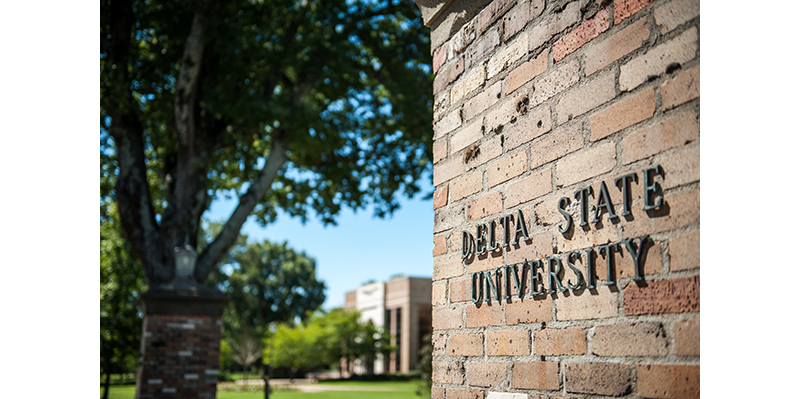 Delta State University received two six-figure gifts on Tuesday, Sept. 18 at the 93rd anniversary celebration of the university.


Billy Nowell '72, mayor of the city of Cleveland, and his wife, Becky Nowell '81, pledged $150,000 over five years for various scholarships, sports and programs. This is one of multiple gifts and pledges from years past provided by the Nowells to Delta State. In the photo, Billy Nowell speaks at the podium while his wife and Delta State President William N. LaForge '72 listen. Photo by Gregory Braggs Jr. '15.
---
The Tri State Educational Foundation presented Delta State with $150,000 to support 20 graduate students pursuing the master of education degree in elementary education.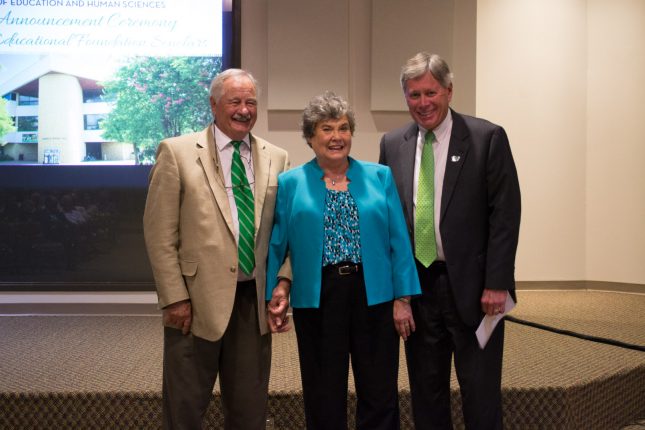 Tri State Education Foundation Chair Dr. Bob Ferguson (left in photo), and his wife Sylvia (center, shown with LaForge), both of whom are Delta State grads, attended the festivities, along with fellow board member and Delta State graduate Sarah Ellington. Since 2008, the foundation has awarded Delta State approximately $1.5 million to the College of Education to help candidates at all levels of preparation pursue their training. Photo by Gregory Braggs Jr. '15.