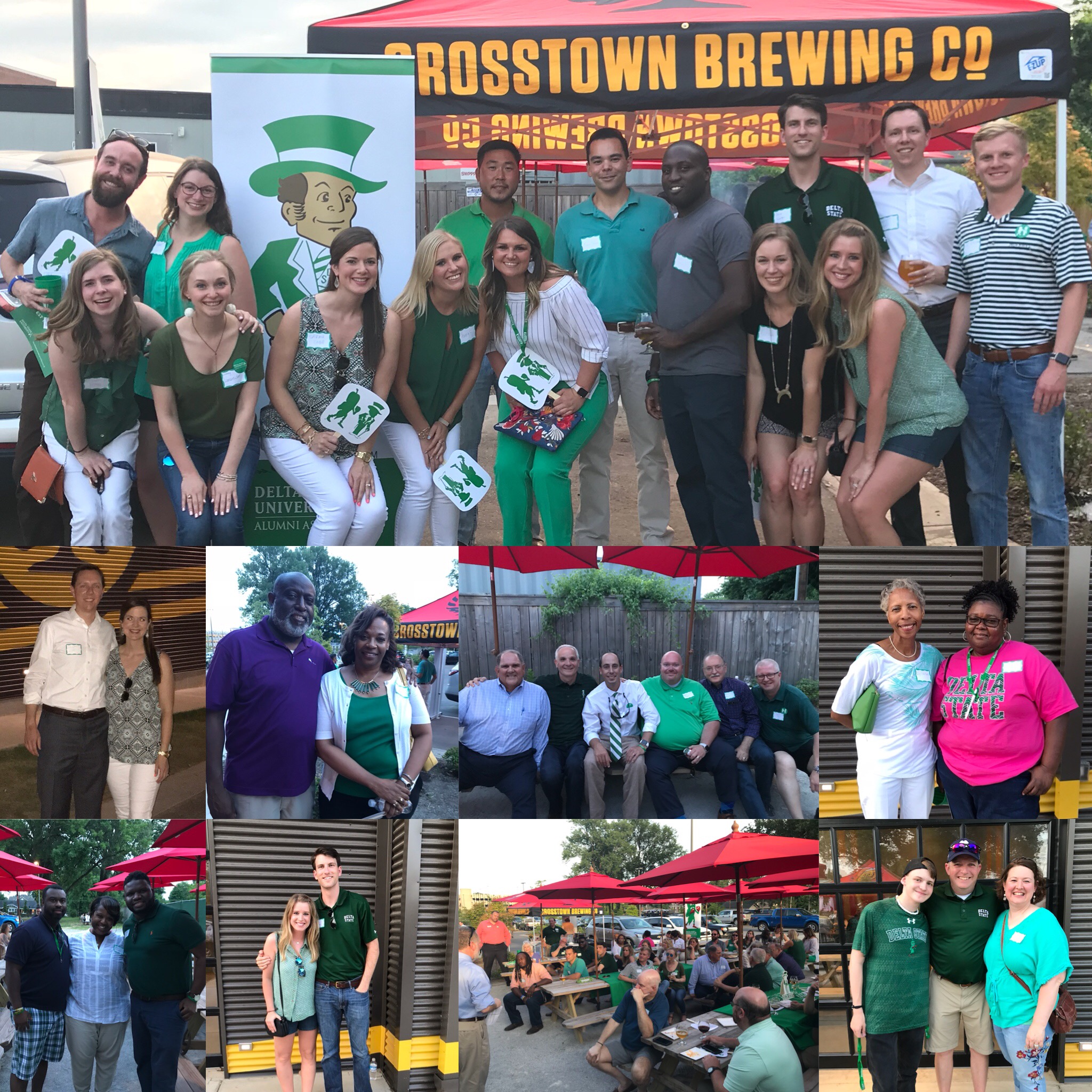 The Delta State University National Alumni Association recently traveled to Memphis for the annual Memphis Area Alumni Chapter Social Event. This year's event was held at Crosstown Brewing Company.
"Our annual event was a success," said Jeffrey Farris, director of alumni affairs. "Crosstown Brewing Company provided an environment for all to enjoy a night to celebrate their alma mater!
With over 50 alumni and friends in attendance, this year's meeting was another success for the chapter. Attendees had a chance to enjoy a social before the program began. Campus updates were given by Dr. Charles McAdams, university provost; Rick Munroe, vice president for university advancement and external affairs; Matt Jones, assistant athletic director, and Jeffrey Farris, director of alumni affairs. Also in attendance was Amanda Robinson, assistant alumni director and Alandria Ramsey, regional admissions recruiter.
Memphis Co-Chapter Presidents Deniger and Sarah Cobb represented the chapter and expressed actions items for alumni in the Greater Memphis area to consider to focus on. Deniger encouraged others to get more involved by volunteering, referring prospective students, downloading the official Delta State University Alumni App, and paying their alumni dues. The Memphis Chapter will continue to focus on raising money for students from their area who will attend Delta State as an incoming freshman.
To view the Memphis Chapter Social photos or other alumni association/university sponsored events, visit https://www.flickr.com/photos/dsualumni/albums.
To stay up to date on the Alumni Association's activities, follow these social media sites: Facebook (Statesmen Graduates), Twitter (@DSU_Alumni), LinkedIn (DSU alumni), Instagram (dsualumni) and You Tube (dsualumni1). Save the date for this year's Pig Pickin' (Sept. 21–22) and Homecoming (Nov. 9-10).