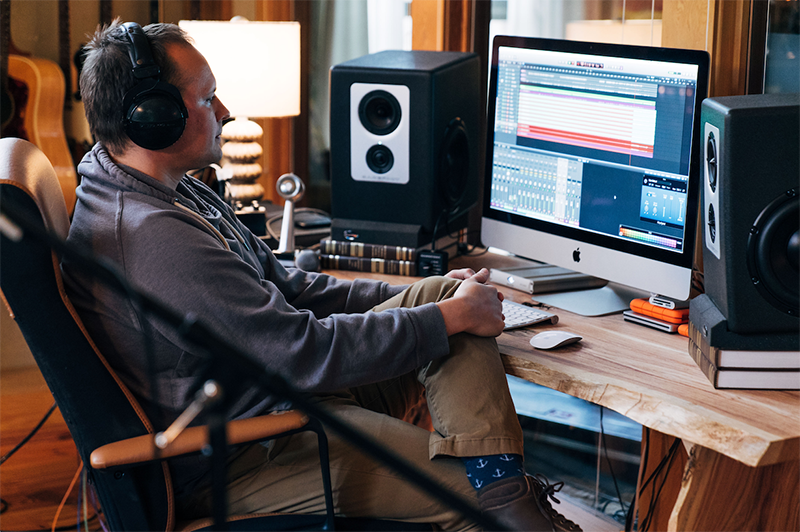 The Delta Music Institute entertainment industry studies program at Delta State University will host producer and Blue Sky Studios owner Casey Combest Feb. 20 at 6 p.m. in Studio B for an interactive discussion and Q&A as part of the DMI All Access series.
DMI All Access is a series of open forums and lectures throughout the academic year featuring industry professionals from various areas of the music business. The event is hosted by Richard Tremmel and is open to the public at no charge.
As a producer and audio engineer, Combest has plenty of incentive for keeping the local recording industry thriving. In 2002, he began recording music in his dorm during his freshmen year at Mississippi College, which allowed him to explore his interest in recording gear and to demo music for his own band.
While Combest has produced music under the Blue Sky Studios moniker since 2009, he decided to focus on recording full-time in 2013, shortly after he and his wife moved to Jackson. Currently, he has a steady stream of studio projects, both in and outside of music, which he divides between himself and engineer Justin Patterson and editor Bobby Hansford, based on their different sensibilities.
Combest says there's a surprising level of cooperation between recording studios in the Jackson area. He often rents studio time from Malaco Records, and has also had a hand in developing country/bluegrass trio Long Time Coming, made up of three brothers enrolled in the DMI entertainment industry program at Delta State.
"It's easy when you first start to think recording is about the gear or even about the end product," said Combest. "While that's vastly important, what's most important is the people and helping them tell their story, helping them achieve what they want to achieve."
In addition to running his studio, Combest also created and hosts a podcast called 'Made in Mississippi' that focuses on entrepreneurs who are building, and have built, successful businesses within the state. Season 3, sponsored by C Spire, launches this month.
The Delta Music Institute is an independent center of study under the College of Arts and Sciences at Delta State University, offering a bachelors in entertainment industry studies. The focus of the DMI is to provide students with a broad and thorough education in the technological, creative and business areas of the music and entertainment industry. For more information, contact 662-846-4579 or visit http://dmi.deltastate.edu.