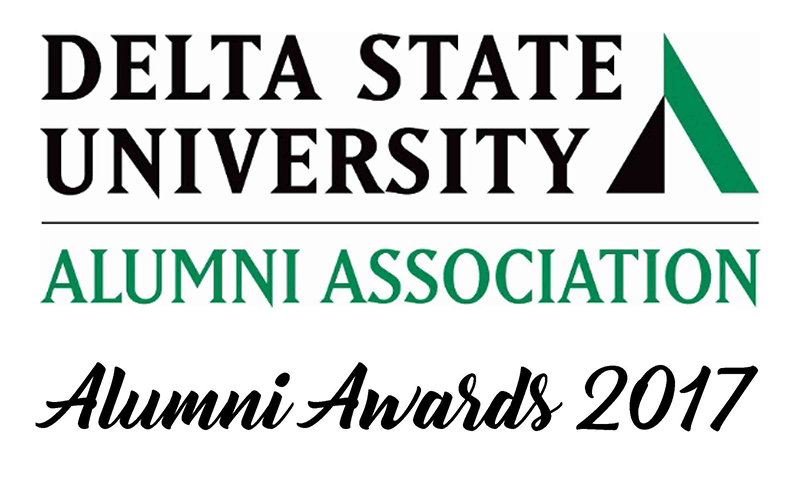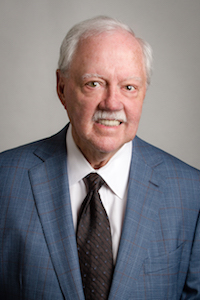 Growing up in Rosedale 19 miles from campus, Percy Malone just wanted to heed the encouragement his mother Selma had given him – go to Delta State.
He hitchhiked to Cleveland and enrolled and knew that pharmacy was a decent vocation after spending much of his youth working in area pharmacies as a soda jerk. He also knew from all of his odd jobs that he wasn't afraid to fail, he just wanted a chance to succeed. Succeed he did as he took his education from both in and out of the classroom and applied himself in pharmacy school, in his business life as a pharmacist and pharmacy owner, and then as a representative and senator for Arkansas. His success has led to him being named Delta State's Outstanding Alumnus of the Year for 2017.
"I didn't like being poor, so I took her advice," the retired Arkansas state senator said. "People ask me about that, and I tell them I was tired of being poor. I've been rich, and I've been poor. And, I like being rich a lot better."
With his father Willie working minimum wage jobs, the Malones lived in a two-room house with no running water, indoor plumbing or electricity until Percy was a junior in high school. When he headed for Delta State, he didn't leave behind his upbringing but brought the lessons he learned to campus to help build a foundation for a strong future. His older sister Ruth went to work at Baxter Healthcare and gave her brother a credit card to buy gas once he headed to Oxford to pursue his pharmacy degree.
"She never married and has almost 200 hours at Delta State – a music major who became a teacher. She stayed with the family and took care of my sister with cerebral palsy and my mom," Malone said. "Once my younger sister and my mom passed away, I moved my older sister to Arkansas to take care of her. I put her in a half a million dollar house with a full-time caregiver, and I still haven't been able to pay her back for being able to use her credit card. A lot of people helped me along the way."
Long before he sat in his senate and representative seats in the Arkansas legislature, long before he established a chain of pharmacies across Arkansas, long before he traveled to Oxford to learn his vocation, he sat in classes at Delta State soaking up the knowledge and wisdom of several teachers that would influence him the rest of his life.
"I had a professor in physics – Dr. Wiley – he took a special interest in his students," Malone said. "It was an affordable school, and when I got out, I was prepared for pharmacy school at Ole Miss."
After receiving his pharmacy degree in 1965, Malone began working with I.B. Fuller in Arkadelphia. Fuller became a mentor for Malone's community involvement, which has ranged from serving on the Board of Directors of the Arkadelphia Chamber of Commerce to serving as a delegate to the Arkansas Constitutional Convention in 1980. He was also a member of the state Board of Pharmacy.
His political career began in 1995 when he was elected to represent District 36, which he did until 1999. In this capacity, he served as co-chairman of the joint budget committee and as a member of the insurance and commerce committee, the public health and welfare committee, and other important committees and subcommittees. Malone's stint in the state senate began in 2001 and ran through 2012 when he retired.
While representing the state in his senate seat, Malone served on the labor committee, as chairman of the administrative rules and regulations committee and as chairman of the task force on abused and neglected children.
"This is a great honor from a school that helped me get out of poverty," Malone said. "I have fond memories of being able to go to Delta State. It was a hand out and not a hand up."
Malone completed 17 courses at Delta State that allowed him to enroll in pharmacy school. He had been working odd jobs since the age of six – working in pharmacies, delivering newspapers and much more. But he knows that he didn't achieve his success all by himself.
"God's been good to me, and the people of Arkansas have been good to me. I've had a lot of help. I tell people all the time I'm a lot like that turtle on a post. I didn't get up there by myself," Malone said. "I was very fortunate. I've grown up to be blessed to help other people."
In his time in Arkansas, Malone saw promise in a young Bill Clinton as the state attorney general and began supporting him in his political future.
"We became good friends, and I saw how he tried to improve education in Arkansas and improve the economy and then get beat down and slapped down. Bill Clinton inspired me to get into politics, but I remember what an impact a fellow named Walter Sillers had. I used to deliver newspapers to him," he said. "If there hadn't been a Delta State, I don't know where I would have ended up. They allowed me a good start to get to where I am today."
These days, the retired senator is kept busy as president and owner of W.P. Malone, Inc., which includes a chain of AllCare Pharmacies across Arkansas, PWYW Managing, Inc., WPM Community Holdings, Inc., Exactmed, Inc., and Malone Supreme Angus Ranch, Inc. Malone and his wife Donna are members of Third Street Baptist Church in Arkadelphia. He has two daughters, Amy Malone Norcross and Emily Malone Ervin, and five grandchildren.
A 19-mile hitchhike from Rosedale to Cleveland to the classrooms of Delta State became the first few steps of a journey of a lifetime for Percy Malone – retired Arkansas senator and Delta State University's Outstanding Alumnus of the Year for 2017.
The official hashtag for the 2017 Homecoming is #DSUHC17. For more information, contact the Alumni Association at 662-846-4660. To purchase tickets to the Alumni Awards Gala, contact the association at 662-846-4660 or http://www.deltastategiving.org/alumniassociation/homecoming2017.
To stay up to date on the Alumni Association's activities, follow these social media sites: Facebook (Statesmen Graduates), Twitter (@DSU_Alumni), Tumblr (www.dsualumni.tumblr.com), LinkedIn (DSU alumni), Instagram (dsualumni) and You Tube (dsualumni1).
SaveSave