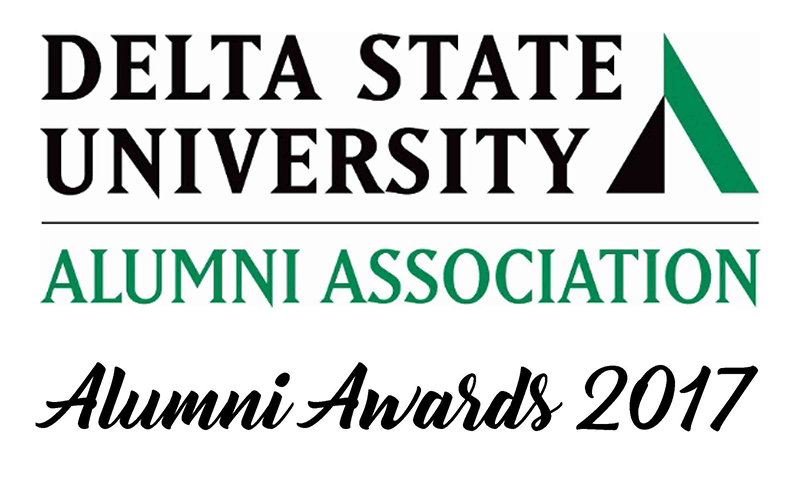 Each one is special. Each one a proud Statesmen. Each one now a Delta State Alumni Hall of Fame inductee.
Each year the Delta State Alumni Foundation honors alumni and friends who have achieved a professional distinction and made significant community service contributions to the local, national and/or international level and who have brought honor and distinction to Delta State University. This year, retired Arkansas Sen. Percy Malone, Becky Nowell ('81), Dr. William Morehead ('84) and Richard Fulwood ('72) will be inducted into the Delta State University Alumni Hall of Fame.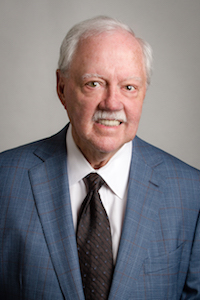 Sen. Percy Malone grew up in Rosedale and worked his way through pharmacy school at Ole Miss after attending Delta State in 1960. From there he became a pharmacist, a pharmacy owner, an Arkansas Representative and later state Senator all while building from the foundation that began on campus in Cleveland. Malone has also been named the Outstanding Alumnus of the Year for 2017.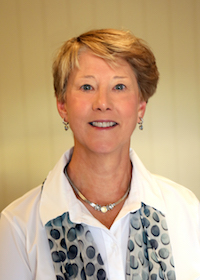 Becky Nowell –with more than three decades working in quality assurance/management with Baxter Healthcare Corporation – this Delta State alumnus retired in 2014. Along with her day job came plenty of opportunity to give back to the city of Cleveland, Bolivar County, Delta State and her church. But it all began with the opportunities she was afforded while a student at Delta State.
"One of the best decisions I have ever made in my life was going to Delta State University," Nowell said. "I received a great education, and I learned a lot through the involvement in campus on how to manage people. And I learned a lot about real life."
Her experience at Delta State – sorority membership and other campus organizations – "is where I learned a lot, and it prepared me for the real world," the Clarksdale native said. "I came to Delta State in 1977 and a week after graduation started working at Baxter and never left Cleveland. I've had opportunities to relocate within Baxter, but I never wanted to leave Cleveland and the Delta State community. The school is a great asset and helps make Cleveland what it is."
As a member of the Cleveland-Bolivar County Chamber of Commerce since 1989, Nowell has served on the board as chairman, also serving as Delta State activities chairman and on Leadership Bolivar County. Her dedicated service garnered the President's Award in 1992 and the Chamber Award in 2017.
She also served on the Team Cleveland (Cleveland Main Street) Board of Directors, as well as a member of the Cleveland Music Foundation as a member of the board of directors, president and co-chair of the Red Carpet Guild Society. She serves as a member of the Cleveland-Bolivar County United Way fund distribution committee and has been a member of the Crosstie Arts Council board of directors. As a member of the First United Methodist Church since 1997, she has spent time serving as a member of the trustees committee, administrative board, finance committee and the staff-parish relations chairman.
Nowell has also found time to volunteer with the Sunny Seniors Alzheimer's Respite Program, the Delta Arts Alliance, Friends of Bolivar County Library, Friends of the Delta Music Institute, Cleveland School District Mentoring Program and Delta Home and Garden Club. Her Delta State volunteer service extends through the Kappa Delta Alumnae Association, Bologna Performing Arts Center annual member, Statesmen Club and as a Delta State Alumni Association life member. She is married to Cleveland Mayor Billy Nowell and has two children, Meg Nowell Harris and Hunter Nowell, and four grandchildren.
Dr. William Morehead served at Delta State from the fall of 2000 until he retired in June of 2011 and was honored with the S.E. Kossman Outstanding Faculty Award. He was also honored with the title of chair and associate professor of accountancy emeritus.
During his tenure at Delta State, he filled several roles including vice president for finance and administration, interim dean of the College of Business, chair of accountancy, computer information systems and finance, and associate professor of accountancy. He earned his undergraduate degree at Delta State and while there met his wife, Audrey Mitchell Morehead.
"Now that I'm at Mississippi College – but I go way back to when the Delta State and MC rival was a big deal. Now I get a lot of ribbing. I still have my Delta State tags, and I bleed green," Morehead said. "My wife and I met at Delta State, and we have a lot of great friends there. Delta State has a huge place in our hearts because that's where we started life."
Morehead credits several professors with putting him on the path for success.
"John Yerko, Tony Wilson, Kent Evans and John Quon," he said. "Particularly, John Yerko whom I patterned a lot of things after. I will never ever forget having the opportunities that Delta State has afforded me and set me in the right path."
The Greenville native also has a master's degree from Millsaps College and a doctorate from the University of Southern Mississippi. Before coming to Delta State, Morehead worked for the Mississippi Department of Mental Health for 10 years as the CFO of two state hospital facilities. He also worked with the Mississippi Department of Finance and Administration and the Mississippi state auditor's office.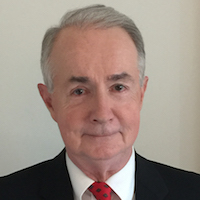 Richard Fulwood invested about $3,800 in his education at Delta State from 1968 to 1972.
"I still tell people that was the best investment," Fulwood said.
Since graduating, Fulwood has spent more than 30 years in business and has helped get some of America's best known retail companies off the ground.
"That base education pretty much set the foundation for my success. I didn't set out to become a career retailer, but I was drawn into it by a couple of friends I met while in college at Delta State who started a business," he said.
From an 18-store men's wear chain based out of Nashville, the trio sold the business, and Fulwood went on board with Limited brands at their inception.
"We developed many of the brands you know today," he said. "I look back at the various classes I took – whether it was a speech class or a methodology class in the political science arena or a business law class – they all have benefited me throughout my business career and have given me a better-than-average foundation to conduct myself in business."
He applied much of what he learned when joining the Limited brands team. But his thought back in 1972 was to "go out and work for six months and come back and get my master's degree. But I started working and never went back to school."
He also noted his professors instilled foundational skills such as writing where instructors "were pretty influential in shaping my world view."
Current Delta State President William N. LaForge's father was head of the history department during Fulwood's time in Cleveland. The way the elder LaForge tended to his teaching business left a definite impression on Fulwood.
"I used him as a role model throughout my business career because he was such an effective instructor," he said. "Outlining a course, teaching his points, ending his classes exactly as the bell rang – he made his last word in the last sentence of the class that day, and that so impressed me to this day that when I talk to a large group of managers and executives, I make certain that I'm on target, on point and very succinct. That goes a long way in a business career."
The Benoit native became a sales and branding expert with more than 30 years in business and founded two small businesses in addition to holding senior management positions with some of America's best-known retailers. Fulwood was a key member of the team that developed the founding processes for Victoria's Secret, Limited Stores, Express Stores, New York and Company, Justice, Bath & Body Works as well as Footlocker. He now is turning that expertise toward his own company, the Viktoria Richards Chocolates, a business he runs with his family.
"Many times in my business career I think back to the things I learned from a liberal arts education that Delta State provided – probably one of the best liberal arts education anyone could ever have. I started my business career as an educator and the after effect of that is there are business people across the United States that I was instrumental in teaching them how to become successful business people. It all comes from the teaching approach I learned at the school."
Each one is special. Each one a proud Statesmen. Each one now a Delta State Alumni Hall of Fame inductee.
The award recipients will be recognized during Homecoming festivities on Nov. 10 at the Alumni Awards Gala at 7 p.m. at the Cleveland Country Club. The event is open to the public.
The official hashtag for the 2017 Homecoming is #DSUHC17. For more information, contact the Alumni Association at 662-846-4660. To purchase tickets to the Alumni Awards Gala, contact the association at 662-846-4660 or http://www.deltastategiving.org/alumniassociation/homecoming2017.
To stay up to date on the Alumni Association's activities, follow these social media sites: Facebook (Statesmen Graduates), Twitter (@DSU_Alumni), Tumblr (www.dsualumni.tumblr.com), LinkedIn (DSU alumni), Instagram (dsualumni) and You Tube (dsualumni1).
SaveSave
SaveSave
SaveSave
SaveSave
SaveSave
SaveSave