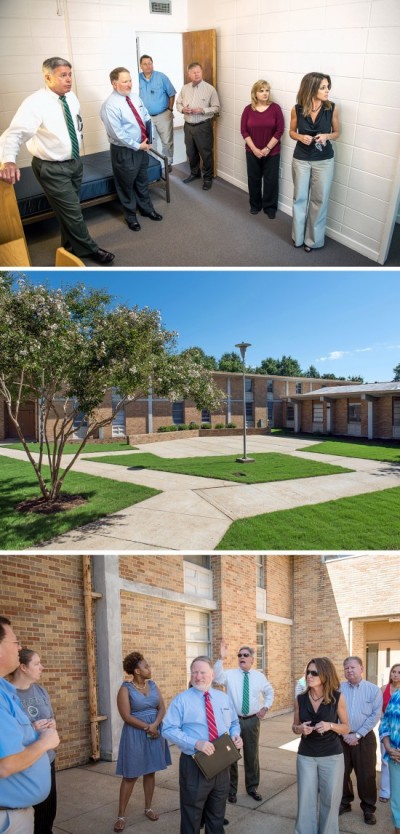 As Delta State University President William N. LaForge announced at his State of the University address Friday, the university is expecting a boost in enrollment for the first time in years.
The issue has been a longtime focus for the institution, so LaForge was thrilled to announce indications of a hopeful trend.
"I am pleased to report to you that we expect to see an increase in enrollment this fall for the first time in eight years," he said. "We won't know the true numbers for a couple of weeks, but we are projecting a five percent increase, meaning approximately 150 students over last fall's enrollment."
Due to the increase, campus housing also had to make adjustments. For the first time since the end of the 2010-11 academic year, students will once again be living in the Cain and Tatum residence halls.
Both dorms needed slight facelifts over the summer in preparation of the increased student body.
"The Facilities Management staff worked tirelessly along with a couple of outside contractors to get the needed upgrades and repairs completed," said Julie Jackson, director of Delta State Housing and Residence Life. "The rooms have new carpet, freshly painted walls and ceilings, new blinds, new bathroom vanities and towel bars."
The Cain-Tatum courtyard has also been completely re-landscaped and will have new benches and tables positioned for students to use.
Access to the Internet will be completely wireless, and security cameras have been installed both inside and outside the buildings.
Jackson said Cain-Tatum will be able to house up to 110 residents, split almost evenly by women and men.
"The university's recruiting staff has worked tirelessly alongside President LaForge to recruit us many new students," said Jackson. "With the increase in housing applications, and more students in the residence halls, life on campus will be so energized and exciting.
"We hope to encourage even more students to move on campus and join the Delta State family."
Jackson recently provided a tour of the renovations to LaForge, his cabinet and the recruiting staff. Stay up to date with housing improvements and all Delta State news at www.deltastate.edu.