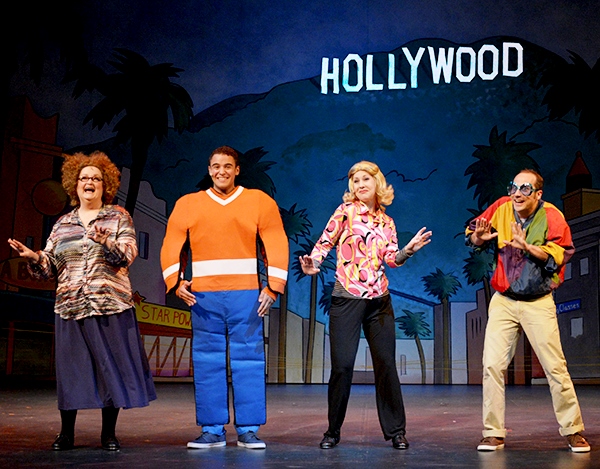 August is upon us, and schools across the Delta are gearing up for a brand new year. In an effort to connect families and schools with the performing arts, the Bologna Performing Arts Center is pleased to announce the 2014-2015 School-Time Matinee Series.
The series connects children, teachers and schools with the performing arts in profound and meaningful ways, bringing performances to Mississippi that complement the school curriculum and introduce students to worlds they have never known before. Exposure to live theater ignites a child's imagination in a unique way, opening the door to a greater understanding of the world and a life-long love of the arts.
The School-Time Matinee Series strives to offer a wide variety of programming that incorporates academic subject matter, literary classics and art-forms such as music and theatre. The series also aims to meet the artistic and educational needs of students in all grade-levels. This season, the Bologna Center is pleased to present six theatrical productions for students of all ages, ranging from pre-school to high school seniors. Each production provides a variety of curriculum connections, as well as comprehensive study guides that aid in classroom learning both before and after the performance.
The matinee season will kick off in October with The Musical Adventures of Flat Stanley, an original musical based on the popular book series. Next, students will have the opportunity to learn about the United States government like never before in We the People, an all-new musical revue that brings American Civics lessons to life and promises to make Social Studies exciting and accessible. As the holiday season approaches, students will fall in love with Mosseltoe: A New Moosical, a charming story about a Moose who wants to fly with Santa's reindeer. In February, the series will feature two productions for contrasting age groups: The Berenstain Bears LIVE, recommended for pre-school through second grade, will bring everyone's favorite bear family to life in a thrilling theatrical experience that children and adults will treasure for many years to come. The Great Gatsby, recommended for grades 9-12, will bring F .Scott Fitzgerald's literary classic to life in a full-length theatrical production. The series will conclude in March with The Adventures of Harold and the Purple Crayon, a production that will delight and amaze audiences, from young children to those whose heart is young and adventurous.
Tickets are now on sale for all productions in the School-Time Matinee Series. To place a reservation for your school group or family, visit http://bolognapac.com/education/school-time-matinee-series/ and complete an order form. Payment is required to hold your reservation. Please call Whitney Cummins, Arts Education Coordinator, at 662-846-4844 with any questions about the matinee series.