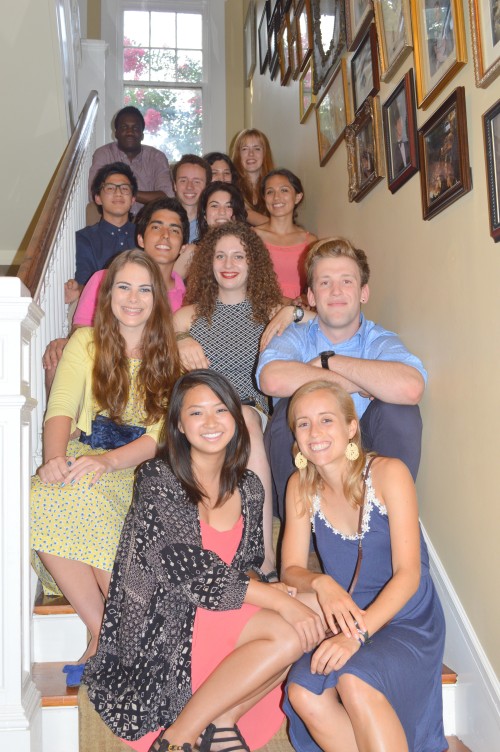 A welcome dinner was recently hosted in honor of the Robertson Scholars program. Robertson Scholars are recipients of full scholarships at either Duke University or the University of North Carolina, and this year, 14 scholars are finishing internships in the Mississippi Delta.
The Delta Center for Culture and Learning at Delta State University acts as the academic home for Robertson Scholars while they are in the Delta. This is the tenth year that the scholars have visited the Mississippi Delta.
The dinner was hosted by Scott and Cindy Coopwood and included Allen Chan, Executive Director of the Robertson program, Alice Cheung, Assistant Director for Marketing and Selection, and Vicki Stocking, Assistant Director for Summer Programs. President and Mrs. LaForge attended the celebration along with other Delta State administrators and representatives of the various organizations at which the scholars intern.