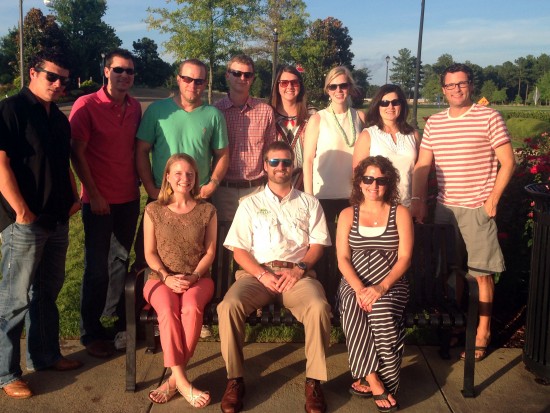 The Delta State University National Alumni Association will be traveling to Jackson for the annual Greater Jackson Area Alumni Event at 6 p.m. July 31. This year's event will be held at the Jackson Yacht Club.
Speakers for the event include head football coach Todd Cooley, Athletic Director Ronnie Mayers, Alumni-Foundation staff and other guests from campus. Entertainment will be provided by the Double Shot Band.
 
The silent auction is always a signature component of the Jackson alumni event. All proceeds raised from the auction benefit the Greater Jackson Area Scholarship, which is awarded to incoming freshman from the area attending Delta State. This year's recipients are: Jamie Smith, Madison Central High School; Candace Holland, Pisgah High School; and Matthew Evans, Terry High School. Each recipient received a $1,000 scholarship.
 
"The Greater Jackson Area Chapter prides itself on focusing on scholarship dollars for students who attend Delta State from the area," said Jeffrey Farris, director of alumni affairs. "Another focus area by the chapter, led by volunteers, is to help raise marketing dollars for Delta State University to have a better presence in the Jackson area."
 
The Alumni Association is still accepting sponsorships for this event. Businesses or individuals can sponsor at $100, $250, $500 or $1,000 levels. To purchase tickets, donate to the fund or secure a sponsorship, visit www.deltastategiving.org/alumniassociation/jacksonalumnievent.
 
For more information, contact the Alumni Association at 662-846-4660. To stay up to date on the Alumni Association's activities, follow these social media sites: Facebook (Statesmen Graduates), Twitter (@DSU_Alumni), Tumblr (www.dsualumni.tumblr.com), LinkedIn (DSU alumni), Instagram (dsualumni) and You Tube (dsualumni1). Save the dates for Pig Pickin' (September 27) and Homecoming (November 15).