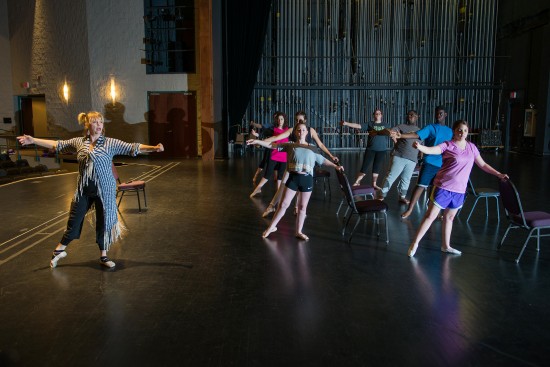 This past Sunday, 39 eager students from all areas of the state joined 10 professional artists from across the country for the 17th annual Janice Wyatt Mississippi Summer Arts Institute (MSAI) at the Bologna Performing Arts Center on the campus of Delta State.
MSAI is powerful evidence of the BPAC's dedication to artistic education, creative exploration and cultural enrichment. This year, local professors from Delta State unite with guest teaching artists from cities across America to offer classes. Some of the unique and exploratory classes include "The Beatles: Pop Voice," "Digital Imaging" and "Unarmed Combat for the Stage."
The camp is designed for middle and high school students from the Delta region and beyond.
"MSAI is remarkable because it not only provides opportunities for students who may otherwise not have access to high-quality arts education, but also encourages them to share what they learn with even wider audiences," said BPAC director Laura Howell.
By offering both residential housing and scholarships, the programming allows students to share in this distinctive experience regardless of hometown or financial background.
"I made so many friends from all over the place," a previous scholarship recipient wrote after camp. "The experience of arts camp has already taught me many things I've shared with other students. I'd like to have every possible chance to continue to learn as much as I can and use it to improve myself and share with others."
To underscore this theme of sharing, the camp concludes with two events that are free and open to the public. The community is invited to join the visual art and creative writing classes as students present their works at the closing reception on June 20 at 7 p.m. in the BPAC. The following morning, the performing arts classes will appear in the final performance at 10 a.m., also in the BPAC.
The 2014 MSAI is made possible by support from AT&T, Entergy, the King's Daughters and Sons Circle Number Two, Domino's Pizza, Borrow Smart Mississippi, the Crosstie Arts Council and Delta Dairy.
For more information on the Janice Wyatt Mississippi Summer Arts Institute, call 662-846-4844, or visit www.bolognapac.com.