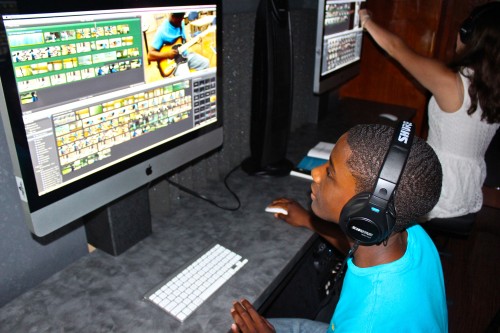 The Delta Music Institute's Mobile Music Lab will host the second annual mobile lab summer camp June 23-27 on the campus of Delta State University.
The mobile lab camp is the perfect way to spend a week elevating the joy of music to a whole new level during the summer.
The program is a five-day interactive camp experience for students age 12-15, offering the chance to explore different aspects of the music industry including: songwriting, audio engineering, recording, performing and more. Campers will have the opportunity to record in a professional recording studio, make CD's and create videos. Students will use their creative skills to make their very own projects and get a chance to perform in front of a live audience.
Camp takes place daily at the Delta Music Institute on campus from 8:00 a.m. – 5:00 p.m. Lunches will be provided for campers. Camp fees are $200 which includes the cost of meals and a t-shirt. Registration is currently open and will close June 9.
For a chance to "Live the Rock Star Dream" and get more information, please contact 662-846-4579 or visit dmimobilelab.org