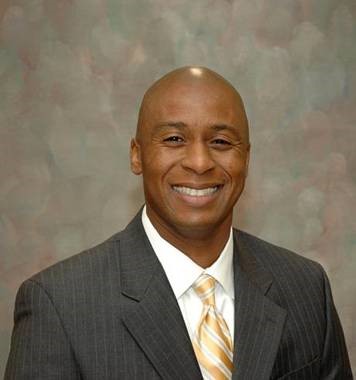 Delta State University's Administrative Staff Council will hold the 21st annual Staff Development/Staff Appreciation Day on May 20.  The day will begin at Jobe Hall with a continental breakfast sponsored by Ellucian followed by the Years of Service awards recognizing staff. This year's theme is Pay it Forward: Service Over Self.
A professional development session will be led by Dr. Samuel Jones. Jones is a native of Gunnison and a graduate of West Bolivar H.S. He is currently the Dean of Student Affairs at Jones County Junior College in Ellisville, Miss. Jones is also the facilitator/trainer for the Mississippi Economic Council's Leadership Mississippi program. Leadership MS is geared to train Mississippi's top business executives and it is the second oldest statewide leadership program in the nation.
Jones received a Bachelor's degree in Advertising (1997), a Master's degree in Public Relations (2002) from the University of Southern Mississippi and a Ph.D. from Mississippi State University in Educational Leadership (2006).  After his basketball career at USM, he continued his professional basketball career in Finland. He is the owner of Life Changing Presentations, which conducts training on leadership development, customer service and other important topics. Jones has conducted training and seminars for organizations such as: the USM Alumni Association, TempStaff, Navigator Credit Union, MS Power and the MS Dept. of Education to name a few. He is a member of the National Speakers Association and he was inducted into the Alumni Hall of Fame at the University of Southern Mississippi in 2013.
Jones is the author of The Man I Never Knew: How Leadership Can be Developed by Faith, Family, and Friends and the soon to be released book Live Life on Purpose: From Discovery to Practice. He is married to the former Sarah Clark of Richton, Miss. Jones is also an ordained minister and serves as the superintendent for the Sunday school at Peace and Goodwill Missionary Baptist Church in Richton.
Following the keynote will be lunch at the Young-Mauldin Cafeteria.  The afternoon activities will consist of a staff softball game and field games at the Walking Trail.  Drawings will be held throughout the day for door prizes.  Each staff member will receive one ticket for door prize drawings; however, additional tickets may be purchased for $1.00 each with proceeds going to Delta State's Relay for Life team, Fighting Okra Takes on Cancer.
Chair of Staff Council Robin Boyles has helped plan the event.
"We are excited about this year's Staff Development Day and hope that all staff will join us for a well-deserved break to celebrate the close of a busy and productive academic year! Dr. Jones is a motivating, engaging, and inspiring presenter and we are all in for a real treat.  It's a great time to get out of our offices and network and reconnect with staff across campus," said Boyles.
Staff Council serves as a liaison between the administration and the staff to provide a formal process for staff to discuss issues involving University policies and procedures and to present ideas, recommendations, and opinions to the President.  The 52 member council sponsors several service projects throughout the year, recognizes employees for exemplary service to the university, provides staff development opportunities and promotes increased communication among campus departments and employees.