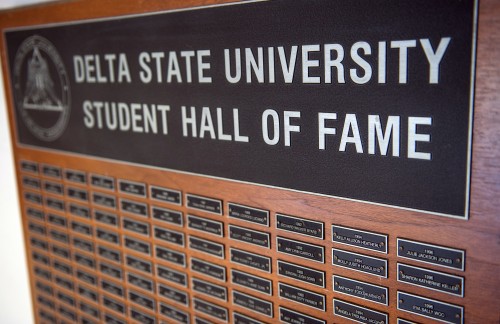 Delta State University will honor its newest members of the Student Hall of Fame with a special ceremony Friday. The annual program began in 1972 to recognize outstanding students who have made exceptional achievements in all phases of college life.
Induction is the single highest honor bestowed upon any student at the university. A maximum of eight students comprise the inductees each year. Selections are made by a committee of students, faculty and staff appointed by university deans and vice-presidents.
This year's inductees include: Sydney Elaine Hodnett, Shelby Elaine McIntire, Alex Crosby, Dave Triplett, Amy Suzanne Scott, Victoria Holland Jenkins, Mason D. McAnally and Michael Fair.
Also being announced is the annual Blansett Award. The Student Government Association presents this award for outstanding leadership, service and dedication to the students of Delta State.
This year's recipients are Justin Badon and Anderson R. Brown.
The award was established in 1999-2000 in honor of Wayne Blansett, Student Government Advisor for 16 years, for his exemplary leadership and dedication to the students.