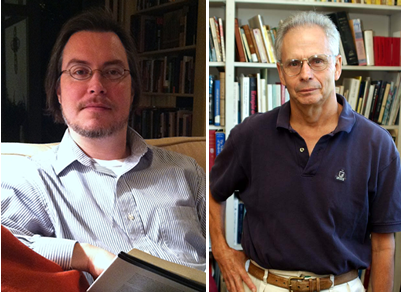 Delta State will offer a theology course in the fall to the general public under the Non-Credit Continuing Education Program. The class will meet throughout the semester on Mondays from 6-9 p.m. in Kethley Hall Room 231 and will also be available to graduate students and undergraduates with special permission.
Theology, which has a deep tradition in Western culture and has been defined as faith seeking understanding, uses the tools of science — such as history and research — to help understand the nature of faith, which itself can be defined as the human encounter with the mystery of God. The course is part of the Master of Arts in Liberal Studies program (MALS), an interdisciplinary program intended for adult learners interested in perfecting reading, writing and research skills.
James Tomek will preside over the course, assisted at times by Clint Tibbs. Tomek received his doctorate in French from Duke University and two master's degrees in theology from Spring Hill College in a similar MALS program. Tibbs earned a doctorate in biblical studies and philosophy from Catholic University, a renowned center for theological studies in America.
Areas of study for the course will include biblical, church, systematic and moral theology. Those taking the course will be allowed to explore areas of special interest so they can take their theological education to higher levels, whether it be in church ministry or scholarly areas. The course will be focused on Judeo Christian aspects of theology, but there will also be sessions on world religions.
The course will include readings and a research paper but not examinations. Attendance, reading the material and writing a paper on a specific interest will be the requirements. A reading list of essays is already available for those who want to start reading ahead of time. Those taking the course under the Non-Credit Continuing Education Program are not required to do a research project and can read the material to their individual desires. Regular university prices apply to students taking the course for academic credit while the Non-Credit Continuing Education price is listed as $300.
For more information about the credit course and the MALS Program, contact Tomek (jtomek@deltastate.edu 662-846-4077), Bill Hays (whays@deltastate.edu  662-846-4060), Clint Tibbs (ctibbs@deltastate.edu 662-846-4071) or Chuck Westmoreland (cwestmoreland@deltastate.edu 662-846-4173).
Those looking to register as a non-credit seeking community member, contact Elizabeth Joel in Continuing Education (ejoel@deltastate.edu 662-846-4871).