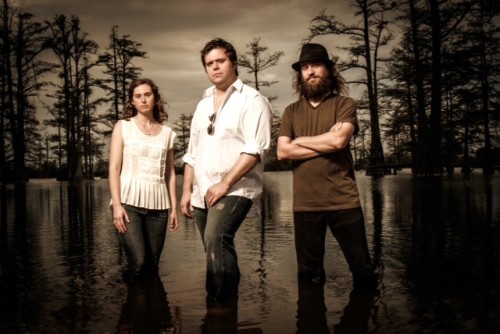 The Delta Innovation Foundation is hosting a fundraising event to send students from the youth groups Peer Power and Students Involved in Community Change to summer camp. Money raised would send local youth to the Delta Music Institute's 2014 summer camp at Delta State.
"Music at the Mansion" will be held May 8 from 6-9 p.m. at the Cutrer Mansion in Clarksdale, featuring the talented Blackwater Trio band.
The Blackwater Trio performs a unique blend of rock, folk and bluegrass music, and is one of the most sought-after musical groups to perform at special events in the area. Members of the group include Alice Hasen on the violin and guitarists Walt Busby and Seth Stroud.
Tickets are $25, which also covers refreshments and drinks. Additionally, there will be a silent auction of works by local artists to help raise funds for the cause.
The Delta Music Institute has worked with Peer Power and S.I.C.C. in Shelby for several years. Students have created music videos and utilized the DMI mobile lab to tap into their creative abilities.
"It is through the encouragement and generosity of the local community supporting their young people with unique opportunities like DMI camp that can impact lives in a wonderfully creative and positive way," said Tricia Walker, DMI director.
The high school students recently released an original music video about the Affordable Care Act and are working on another song. The Peer Power scholars have also created a music video about the Knowledge Tree in Shelby.
"Going to the music camp would allow them more opportunities to explore their musical capabilities and to interact with other young people who share similar interests," said Anne Hart Preus, education director for the DIF.
For more information regarding DIF's activities, or to make a donation for students to attend the music camp, visit www.makethedif.com. Tickets for the event will be available for purchase at the door.