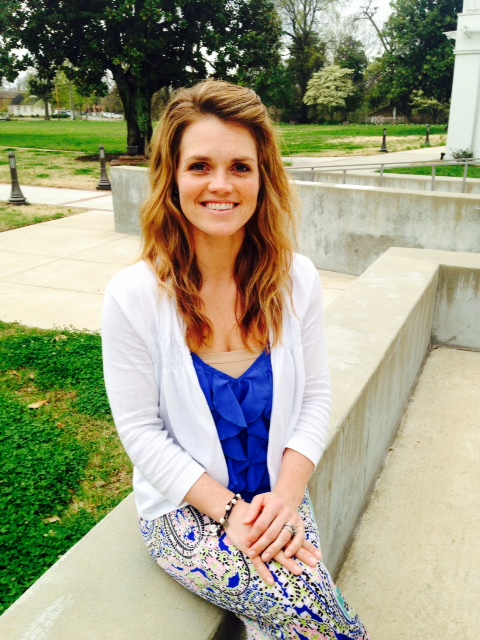 The Healthy Campus/Community Initiative recently hired a coordinator for the program in the Clarksdale area. Lesley Johnson began serving as coordinator for HCCI on April 1.
"I am passionate about the health and wellness of all children and especially those in the community of Clarksdale, Miss.  This unique opportunity will allow me to apply my knowledge in nutrition and physical fitness while utilizing my experience in working with children," said Johnson.
Developed in partnership with and supported by the Blue Cross & Blue Shield of Mississippi Foundation for five years, the program recently received a $502,000 grant from the foundation for programming to expand to the Clarksdale community through the Coahoma County Higher Education Center (CCHEC), a Delta State satellite campus.
Director of the CCHEC Jen Waller will provide guidance and support for the program and is excited to see Johnson join the staff.
"As coordinator for the Healthy Campus/Community Initiative, Lesley will bring a much needed spark of energy and excitement to this campus and this community. I am so happy that Delta State University, and specifically Dr. Leslie Griffin, decided to expand the HCCI campaign to the CCHEC and to Clarksdale. It will make a positive difference in the lives of so many people in our area," said Waller.
Dr. Leslie Griffin, Dean of the College of Education and Human Sciences, is looking forward to the community partnership.
"It is gratifying to be able to extend the Healthy Campus/Community Initiative to the Clarksdale/Coahoma community through the continued support of the Blue Cross & Blue Shield Foundation. We know that communities working together can make a significant difference in the lives of its members and impact health in a positive manner. Lesley Johnson's energy, history as a school professional, and commitment to this community position her as a strong leader for this initiative," said Griffin.
Johnson received a Master of Science degree in Speech-Language Pathology from the University of Mississippi in 2005 and a Bachelor of Science degree in Audiology and Speech Pathology from Delta State University in 2003. Her previous work experience includes the Clarksdale Speech and Hearing Center, the Clarksdale Public School System and the Northwest Mississippi Regional Medical Center.
For more information on HCCI's impact, visit www.deltastate.edu/college-of-education/healthy-campus-community-initiative.