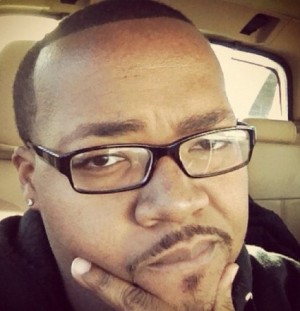 Producer/Songwriter Big Fruit, a native of Aberdeen, Miss., will be a guest in Delta Music Institute Studio A on April 15 for DMI All Access, a series of informal Q&A sessions featuring music and entertainment industry professionals. The program begins at 6:00 pm and is free and open to the public.
With production credits on artists from Lil' Wayne and Ludacris to Yo Gotti and Lil Kim, Big Fruit made his break into the music industry in 2006 with a song he wrote and produced titled "Peanut Butter & Jelly" by Cadillac Don and J-Money. "Beep" by Bobby V, also written and produced by Big Fruit, is the biggest song of his career so far.
Currently, Big Fruit is focused primarily on his work with Atlanta rapper K Camp while also working with a number of writers for outside projects with other major artists. Big Fruit has a unique production style.
"I don't go by any rules; I just make what I feel. I never sit down and say, 'I'm gonna make a trap beat or an R&B beat,' I just create what feels good to me. It may have elements from dance, country, gospel – you never know with me," said Big Fruit.
Big Fruit provides advice for success in today's music business for new producers.
"The best advice I can give up-and-coming producers is to educate yourself about music and the music business. Surround yourself with people who believe in you. Never think you know everything because there's always room to grow. Everyday I tell myself that I can get better."
The DMI is an independent center under the College of Arts and Sciences at Delta State University. The mission is to provide students with a broad and thorough education in the technological, creative, and business areas of the music and entertainment industries. For more information about the program, contact the DMI office at (662) 846-4579 or visit http://dmi.deltastate.edu.