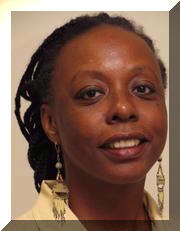 The Delta State University Division of Counselor Education and Psychology will hold its 33rd annual F. E. Woodall Spring Conference for the Helping Professions on April 9 on the third floor of Ewing Hall from 8:30 a.m.- 5 p.m. The conference serves counselors, social workers, mental health therapists, psychologists and other helping professions to attain continuing education in their respective fields.
This year, participants will choose from 28 breakout sessions covering a wide range of topics. Speakers are field experts, private practitioners, agency directors and educators from Mississippi State University, Delta State University, Walden University, Louisiana State University and University of Memphis.
Keynoting the conference will be the Cirecie West-Olatunji, the current president of the American Counseling Association.
West-Olatunji serves as associate professor and academic program director of the counseling program at the University of Cincinnati and director of the Center for Traumatic Stress Research, also at the university. As an internationally recognized speaker, trainer, and author in the areas of culture-centered, theory, research and practice, she has provided consultation and training in Africa, Asia, Western and Eastern Europe and the Americas.
Additionally, West-Olatunji has disseminated her research of culturally relevant anti-bias education for young children in the Japanese cities of Osaka, Hiroshima, Tottori and Fukuoka. She has also provided educational consultation for the development of "Puzzle Place," a Public Broadcasting Service children's television show on diversity through KCET-TV in Los Angeles.
West-Olatunji is a graduate of Dartmouth College and attended Teachers College of Columbia University , where she pursued graduate studies in the area of multicultural counseling psychology. She holds a doctorate degree in counselor education from the University of New Orleans.
The Woodall Conference is coordinated by Cat Vincent, counseling lab director in the Division of Counselor Education and Psychology. The conference committee members are Juawice McCormick, George Beals, Chaiqua Harris, Mistie Barnes, Bryon Pickens and Jana Donahoe.
"We are delighted to have Dr. West-Olatunji, an international leader in multicultural awareness and education, at our conference this year," said Cat Vincent, Woodall Conference coordinator. "We are certain that she will be an inspiration to our students, colleagues and community."
Conference participants will be able to receive 6.5 continuing education credits from the National Board of Certified Counselors, MS State Board for Social Workers and Marriage & Family Therapists, and .6 credits from Delta State University Continuing Education.
Participants can register the day of the conference — $25 for Delta State students and $60 for general registration. For additional information about the event, email Cat Vincent at cvincent@deltastate.edu.