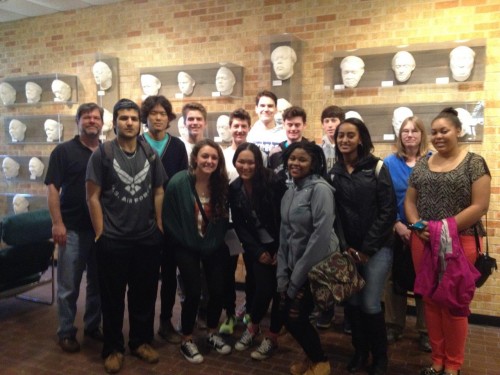 The Delta Center for Culture and Learning at Delta State University recently provided an introduction of the Delta's cultural heritage to the Sandy Springs Friends School, a Quaker high school in Maryland.
The students were accompanied by their teacher, Bryan Seith. Seith participated in a Delta Center workshop in 2012 and was so impressed with Delta culture and heritage that he brought his class for a visit.
The class began the tour in Memphis and will travel to New Orleans over the course of 10 days.
For more information on the Delta Center for Culture and Learning, call 662-846-4311.