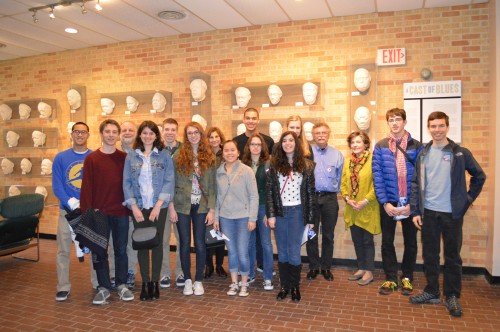 The Delta Center for Culture and Learning at Delta State University recently provided an introduction of the Delta's cultural heritage to a group of students from the Oregon Episcopal School.
The group was organized by Ron Silver with the Department of Justice. This is the fourth year that Silver has brought Oregon students to the Delta. While touring the area, the class also attended part of the Winning the Race Conference held at Delta State on Tuesday. Prior to the Delta visit, the group spent time in Jackson and Vicksburg.
For more information on the Delta Center for Culture and Learning, call 662-846-4311.