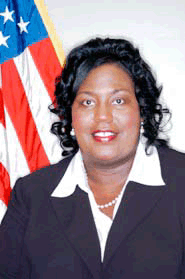 Delta State University's Department of Social Work presents the Margaret Tullos Field Symposium entitled "Enhancing Social Justice Through Rural Initiatives" on March 7 in the Jacob Conference Center of James M. Ewing Hall.
The conference, now in its tenth year, is named in honor of Professor Emeritus Margaret Tullos, who served as a field education instructor during her long tenure at Delta State.
The goal of the program is to enrich social work practitioners' and students' knowledge, values and skills in an exploration of current practice issues relevant to the attainment of mandated professional development educational opportunities on a local level.
"The theme was chosen to encourage social workers in their work with rural communities," said Cora Jackson, Delta State instructor of social work. "It is our goal that practitioners and students will appreciate the uniqueness of rural communities and continue to be advocates of social change for clients as they seek to provide ethical professional services with limited resources."
Both active and retired social work practitioners, social work students, mental health therapists and school counselors from across Mississippi are encouraged to attend.
Featured guest presenters include Trina George, Mississippi director of United States Department of Agriculture Rural Development and Andrew Canter and Elissa Johnson, staff attorneys with the Mississippi Southern Poverty Law Center in Jackson.
George, appointed by President Barack Obama in 2009, will discuss her role with the USDA. Committed to the growth and sustainability of rural Mississippi, she is the first woman appointed to this prestigious position for the state. She manages over 40 programs, which are designed to improve the quality of life in rural America. Her role consists of assisting residents in an array of services, including affordable housing, water systems upgrades and economic development.
Canter and Johnson will explore current initiatives in the development of alternative resources for children to fully integrate school and home based-services, and construct better outcomes for Mississippi families within the juvenile justice system.
The conference fee is $80 and can be paid at registration beginning at 8 a.m. Activities will conclude at 4 p.m. with refreshments available throughout the day. Participants will receive six Continuing Education hours awarded by the Mississippi Board of Examiners for Marriage and Family Therapists. Exhibitors will also be on hand with information about local resources.
Social work students with proper identification will only be charged $10 for registration.
For details or additional information, contact the Social Work Department at 662-846-4407 or e-mail cjackson@deltastate.edu. For more information on the Southern Poverty Law Center, visit http://www.splcenter.org.