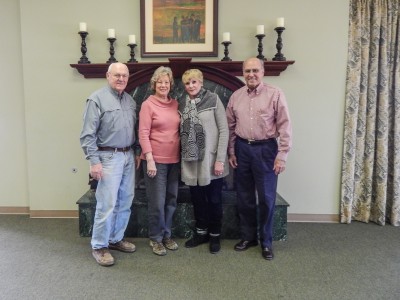 The Delta State University Alumni Association recently met with a committee of former students of the Hill Demonstration School (HDS) at the Hugh Ellis Walker Alumni & Foundation House. The committee set the date for a reunion of all former students, staff, family members, or anyone connected to the HDS for Oct. 17-18 of this year.
The school was founded by Laurie Doolittle in 1927 under the leadership of Dr. William Marion Kethley. Kethely was the second president of Delta State Teachers College and is the youngest man to hold a college presidency in Mississippi. He served from 1926-1956, and in 1957, HDS was discontinued.
The group is currently focused on uncovering names, addresses, phone numbers and email addresses of individuals who would like to attend the reunion, which will take place on the campus of Delta State. If you would like to be invited to the event, please contact the Delta State University Alumni Association and provide your current contact information. More details about the reunion will be released as the planning continues.
The committee is also encouraging former classmates to bring or mail in demonstration school memorabilia or photos to be displayed at the reunion.
Contact the Alumni Association at 662-846-4660 or email alumni@deltastate.edu for more information.  Also, visit the official Facebook page at https://www.facebook.com/groups/HillDemSchoolDS/?ref=br_tf. To stay up to date with Alumni Association's activities, follow these social media sites: Facebook (Statesmen Graduates), Twitter (@DSU_Alumni), Tumblr (www.dsualumni.tumblr.com), LinkedIn (DSU alumni), Instagram (dsualumni) and You Tube (dsualumni1).