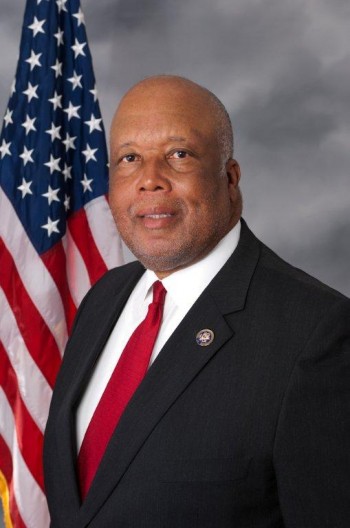 Mississippi Congressman Bennie Thompson is sure to a provide a riveting speech as the highlight presenter on day two of Delta State University's Winning the Race conference on March 19.
Introduced as a new program open to the public and titled "Winning the Race: A Conference on Diversity and Community," the seminar will place special emphasis on student-level concerns, but will also offer a wide selection of sessions for all attendees — including such topics as Civil Rights history, education, religion, healthcare and multi-cultural sensitivity.
Thompson, a product of the Civil Rights movement, will speak at 8:30 a.m. inside the Bologna Performing Arts Center on campus.
"I am pleased by Delta State University's efforts to promote diversity and community," said Thompson. "This is a timely discussion, as this year we commemorate the 50th anniversary of the Civil Rights Act of 1964 and the events surrounding Freedom Summer.
"Although significant progress has been made to encourage inclusion, continuing the conversation around diversity is the only way to bring communities together to foster a better environment."
Congressman Thompson has spent his entire life giving a voice to the voiceless. His 45 years of public service are a testament to his unwavering dedication to fulfill and exceed the expectations of the constituents of the Second Congressional District of Mississippi.
A native of rural Bolton, Miss., Thompson has always been aware of the realities that plague the South. Viewing the experiences his family endured firsthand became the catalyst for his passion to help the underserved.
During the Civil Rights era, Thompson joined the Student Nonviolent Coordinating Committee and helped organize voter registration drives for African-Americans in the Mississippi Delta. Thompson then followed in the footsteps of his mother and worked as a schoolteacher. It was during this time that he began to aggressively pursue a career in politics. He is now the longest-serving African-American elected official in the state of Mississippi.
The congressman is serving his 11th term in for the state, and he is the only Democrat in the Mississippi Congressional Delegation. His voting record is indicative of his determination to be an activist for reform.
Thompson employs a progressive, yet realistic, approach to overcoming disparities while being an unabashed champion for civil rights, equal education and healthcare reform for Mississippi. To learn more about Bennie Thompson, visit http://benniethompson.house.gov.
The two-day Winning the Race conference will provide an innovative academic environment focusing on race relations and diversity. For a full schedule of events, visit http://www.deltastate.edu/president/winning-the-race/.