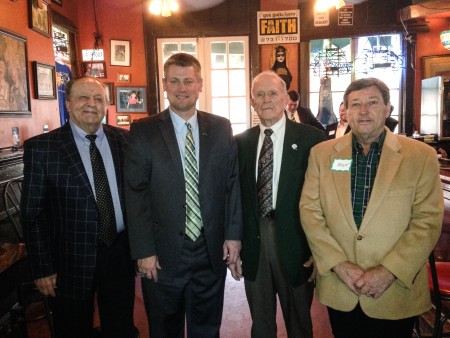 The Delta State University Alumni Association recently hosted a Southwest Mississippi Alumni Chapter social at Andrew's Tavern in Natchez.
Over 30 alumni were in attendance, including four past National Alumni Association presidents — Senator Bob Dearing (1969), Chris Kelly (2000-2001), Daye Dearing (2006-2008) and John Cox (2009-2010).
University staff members included director of Alumni Affairs Jeffrey Farris, Chief Development Officer Gary Bouse and head football coach Todd Cooley.
Farris spoke about university events as well as the alumni experience. Cooley gave an update on the Statesmen football program and was also the keynote speaker at the Miss-Lou Chapter of the National Football Foundation.