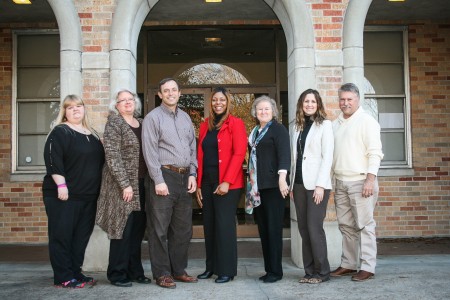 Ellucian, a company that provides educational institutions with innovated solutions, recently hosted the Blended Teacher's Academy (BTA) on the campus of Delta State University. 
BTA was designed to provide faculty with the pedagogical tools and instructional strategies to effectively replace face-to-face instruction with online instruction. The participants discussed best practices, explored Delta State policy and accreditation standards, reviewed theoretical implications in course design and customized a canvas template.
Ellucian believes teachers who create blended courses have different needs than those instructors who teach fully online.
"We are operating in a highly competitive world for attracting and keeping students," said Dr. Nicole V. House, Ellucian manager of instructional technology for Delta State. "The entire community benefits from highly qualified faculty who implement appropriate university-level online learning activities in their courses.
"Development opportunities like BTA aid in student satisfaction, which ultimately fosters retention. As well, maintaining best practices in course development supports continuous quality management across disciplines."
The academy consisted of six sequential learning modules and was completed over a two-week period. Participants had to complete all six sessions and demonstrate competency in the development of a canvas course.
In addition to attending the class sessions, participants had homework assignments and were required to pass a comprehensive exam to earn a Certificate in Blended Learning to display in their tenure portfolios.