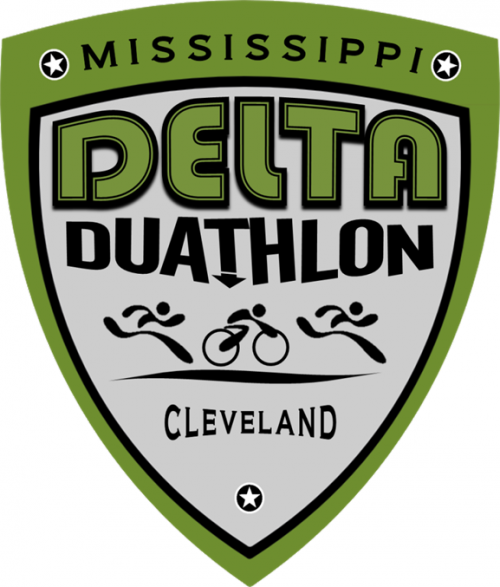 The Recreation Leadership program of the Division of Health, Physical Education and Recreation in Delta State University's College of Education and Human Sciences is proudly partnering with the city of Cleveland, the Cleveland/Bolivar County Chamber of Commerce and a number of local businesses to bring a full-scale, sprint distance duathlon to Cleveland.
The inaugural Delta Duathlon will allow registered participants to compete in a 1.5-mile run, 15-mile bike ride and a 3.1-mile run. The event is scheduled for April 5 and will start and finish on the campus of Delta State.
The course will take runners and bikers through the streets, on biking paths and around walking trails of historic Cleveland. The event is a fundraising opportunity for recreation and activity programs for youth in the Delta.
The adult competition begins at 7 a.m., starting with registration and packet pick-up, followed by the adult race at 8 a.m. The expected finish time for the adult race is around noon. There will also be a youth duathlon beginning right after the adult competition.
Todd Davis, race director and developer, explained, "This is a collaborative effort by a number of local agencies who really want to see a large-scale, safe and competitive atmosphere for the duathletes who come to Cleveland. Our local police department, campus police, city council, chamber of commerce, local businesses, regional bike and running businesses, student groups, fire department, county sheriff and parks and recreation have all come to the table to develop an event that will encourage active, fun and inspiring competition for our city."
Lisa Cooley, Team Cleveland Main Street Manager of the Cleveland/Bolivar County Chamber of Commerce, said, "Races can provide a huge economic boost to communities. The Mississippi River Marathon held in Greenville in February brings nearly 1,500 runners from many different states. These athletes stay in area hotels, eat in area restaurants and shop with area retailers. The Delta provides a unique draw for athletes of all abilities because of the especially flat landscape. Many racers enjoy competing in locations that are challenging, but many beginners and amateur racers like flat terrain as this allows them to improve their race times and get acquainted with race dynamics. Because of its unique course layout, we feel the Delta Duathlon will be a huge draw for athletes of all levels."
Cooley added, "Fitness and physical competitions do a lot to increase the 'quality of place' in a community. They provide a positive and fun experience for all involved, including the spectators, fans and volunteers."
Cleveland Mayor Billy Nowell said, "This will be a great event for the city of Cleveland, and I hope to watch it grow in participation and popularity for many years."
Kelli Cotton, Cleveland Tourism director, said, "It is exciting to see Delta State University, Cleveland and Bolivar County emerge as a destination for health and wellness related activities. This past year saw many new events that continue to bring visitors to our city — both young and the young at heart — and we are fortunate that we have so many things to do and see for people of all ages. I believe the duathlon, being such a unique event, will continue to grow year after year, and Cleveland will become a well-visited city for athletes looking to compete and their family and friends."
Cotton added, "It is great exposure for our merchants, restaurants, cultural and heritage spots and Delta State University. I am surprised by people every day who have never ventured to our part of the state, and I am certain the athletic tourism industry is a great way to get them here."
The entry fee for adults is $40 for an individual and $60 for a team. The youth cost is $15 for an individual and $25 for a team. T-shirts will be available for $15 for those who pre-register by March 28.
There are several ways to register: go to www.racesonline.com and locate Delta Duathlon; deltaduathlon.deltastate.edu; print registration forms and mail, fax or email; visit the HPER complex in Forest E. Wyatt Center on the campus of Delta State University; or contact Davis at 662-846-4555 or tdavis@deltastate.edu.
Completed registration forms and full payment can be mailed to HPER Division Box B2, Delta State University, Cleveland, MS 38733 or dropped off at the HPER Division on campus, faxed to 662-846-4571 or scanned and emailed to tdavis@deltastate.edu.
Checks should be made payable to DSU Outdoor Recreation. Credit card information along with a registration form can be dropped off at the HPER Division, faxed or scanned and emailed to tdavis@deltastate.edu. All cash entries must be delivered to the HPER Division office with completed registration forms.
For all event details, race routes and contacts, visit deltaduathlon.deltastate.edu or facebook.com/deltaduathlon.