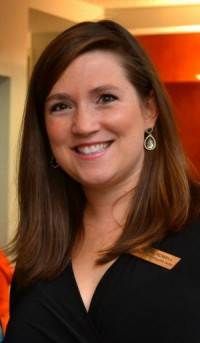 Laura Howell, executive director of the Bologna Performing Arts Center on the campus of Delta State, recently took part in an intensive leadership seminar in New York City.
The Emerging Leadership Institute, held Jan. 10-14, provided Howell the opportunity to engage in professional networking, exchange ideas in a confidential environment and reflect on her role with the BPAC.
The ELI conference is specifically designed for arts professionals, including presenters, managers, artists, agents, artistic company managing directors, marketing directors, arts council personnel and other related positions in the performing arts industry.
The seminar operates under the Association of Performing Arts Presenters, an organization that the BPAC is a part of.
"It was a valuable series of different sessions that focused on leadership styles and how to create your own toolbox of leadership skills," said Howell. "It was also a great networking opportunity with other professionals in similar positions across the country."
Howell said the conference allowed her to reflect on her role as executive director, as well as the BPAC's impact on campus, the community and across the region.
To learn more about the impressive opportunities at the Bologna Performing Arts Center, visit www.bolognapac.com.