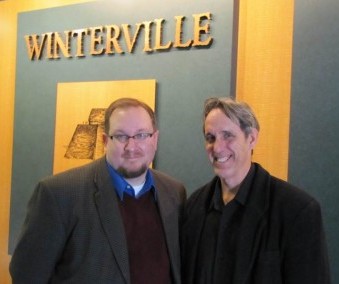 Assistant professor of American History at Delta State University Dr. Ethan A. Schmidt was recently featured as the keynote speaker at Winterville Mounds Park and Museum.
Schmidt's speech titled "Cockacoeske Weroansqua of the Pamunkey and Indian Resistance in 17th Century Virginia" was the first delivered in 2014 for the organization.
Schmidt specializes in the Atlantic World, with an emphasis on the intersections between indigenous people and European colonists. His first book "The Divided Dominion: Social Conflict and Indian Hatred in Early Virginia" will be published by the University of Colorado Press this year.
Faculty members like Schmidt help students develop intellectual curiosity, understand different views and values, cultivate critical thinking and strong written and oral communication skills through seminars, community engagement, lectures and field activities through traditional, online and hybrid instruction formats in the areas of anthropology, community development, criminal justice, geography, history, paralegal studies, political science, pre-law, social justice and criminology, and sociology.
Winterville Mounds Park and Museum is administered by the Mississippi Department of Archives and History and is located in Greenville, Miss. For more information on the organization, please call 662-334-4684.
For more information on the Division of Social Sciences and History, please contact 662-846-4065 or visit the division's page on www.deltastate.edu.