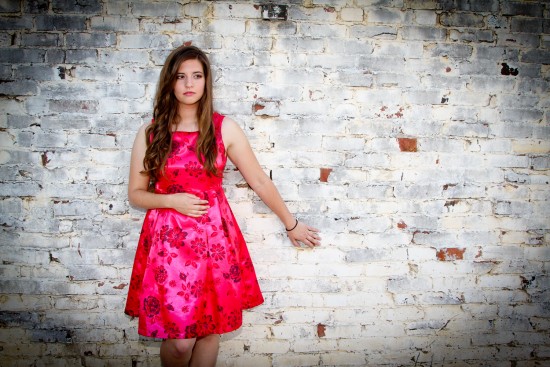 Delta Music Institute student Jessica Faith rocked the competition recently after being named one of three winners in the 2014 GRAMMY® Amplifier Center Stage contest thanks to her song "If I Told You."
Faith, a freshman from Monticello, Ark., impressively took home the victory after going up against nearly 2,700 contestants. The platform allows musicians to share tracks via SoundCloud for a chance to have their music shared online by a panel of musical icons.
Amplifier Center Stage selected the three winners based on the number of online social media shares and likes — or "amplification."
The winners will now be awarded with one of the following prizes, to be determined by contest organizers: a recording session with a leading GRAMMY producer; production of a music video with a noted producer/director; or an opening act performance slot on a major tour or music festival.
"It was amazing when I got the call and they told me I was one of the winners — I didn't think it was real at first," said Faith. "I'm really grateful for everybody helping me out by listening and through shares and likes. That's what made it all possible.
"I don't know yet which prize I've won, but any one of these is an amazing opportunity, and I have you to thank for it."
Faith, known for her unique voice and inspiring piano melodies, has been writing songs and performing for about four years. She came to Delta State after being impressed with the opportunities available at the Delta Music Institute.
"It's been a great experience at the DMI so far," she said. "I've already had the chance to be involved with a lot of cool stuff, and the people are great."
She released an EP of original songs entitled "Wallflower" in September of 2013, the same month in which she was a featured performer at the GRAMMY U Kickoff Party in Memphis.
GRAMMY U is a unique and fast-growing community of college students, primarily between the ages of 17 and 25, who are pursuing a career in the recording industry.
Tricia Walker, director of the DMI couldn't be happier for Faith's victory.
"The DMI is so thrilled Jessica has been chosen as one of the three national winners in the GRAMMY Amplify contest," said Walker. "Jessica is a very talented musician and songwriter — and she showed a great deal of perseverance in working her social media fan base during this promotion.
"She'll bring some great recognition to Delta State and our entertainment industry program. We're so happy for her!"
To follow Faith's progress, visit http://jessicafaithmusic.wordpress.com. To learn more about the Delta Music Institute, explore http://www.deltastate.edu/college-of-arts-and-sciences/dmi-delta-music-institute-homepage.
Visit www.grammyuamplifier.com to hear what Faith was up against.