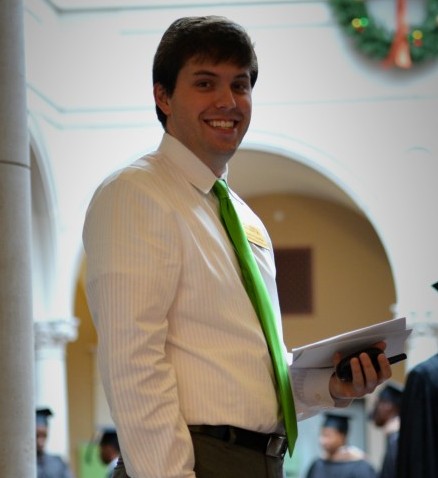 Delta State staff member Justin Chandler recently graduated from Leadership Mississippi at the Museum of Art in Jackson. Chandler completed the second-oldest statewide leadership program in the nation.
Leadership Mississippi is held every year by the Mississippi Economic Council (MEC) and led by the M.B. Swayze Educational Foundation. Chandler was selected by a committee of MEC members and worked with over 50 leaders from across the state in a training course that combined individual study, group sessions and project experience in using leadership skills.
Chandler participated in the program for one year, visiting Mississippi areas including Jackson, Vicksburg, Biloxi, Starkville and Greenville. Leadership Mississippi provides the opportunity for business executives to expand networks while sharpening leadership skills and increasing awareness of community and state challenges.
In the Office of Institutional Research and Planning, Chandler serves as research and information specialist. He is currently enrolled in the Community Development program at Delta State and is chair of the Administrative Staff Council Projects Committee.