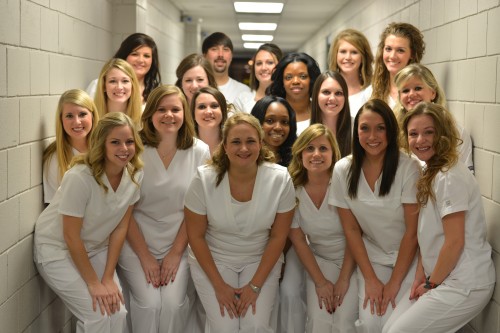 The Robert E. Smith School of Nursing at Delta State recently honored 19 nursing graduates with a pinning ceremony and reception at the Bologna Performing Arts Center.
Dean of the School of Nursing, Dr. Lizabeth Carlson, works hands-on with students each day.
"I am so proud of the 2013 nursing graduates. They are the best of the best," said Carlson. "I have heard from several Chief Nurse Executives and nurse managers who have been effusive in their praise of these students. Graduates such as these make me feel honored to be the dean."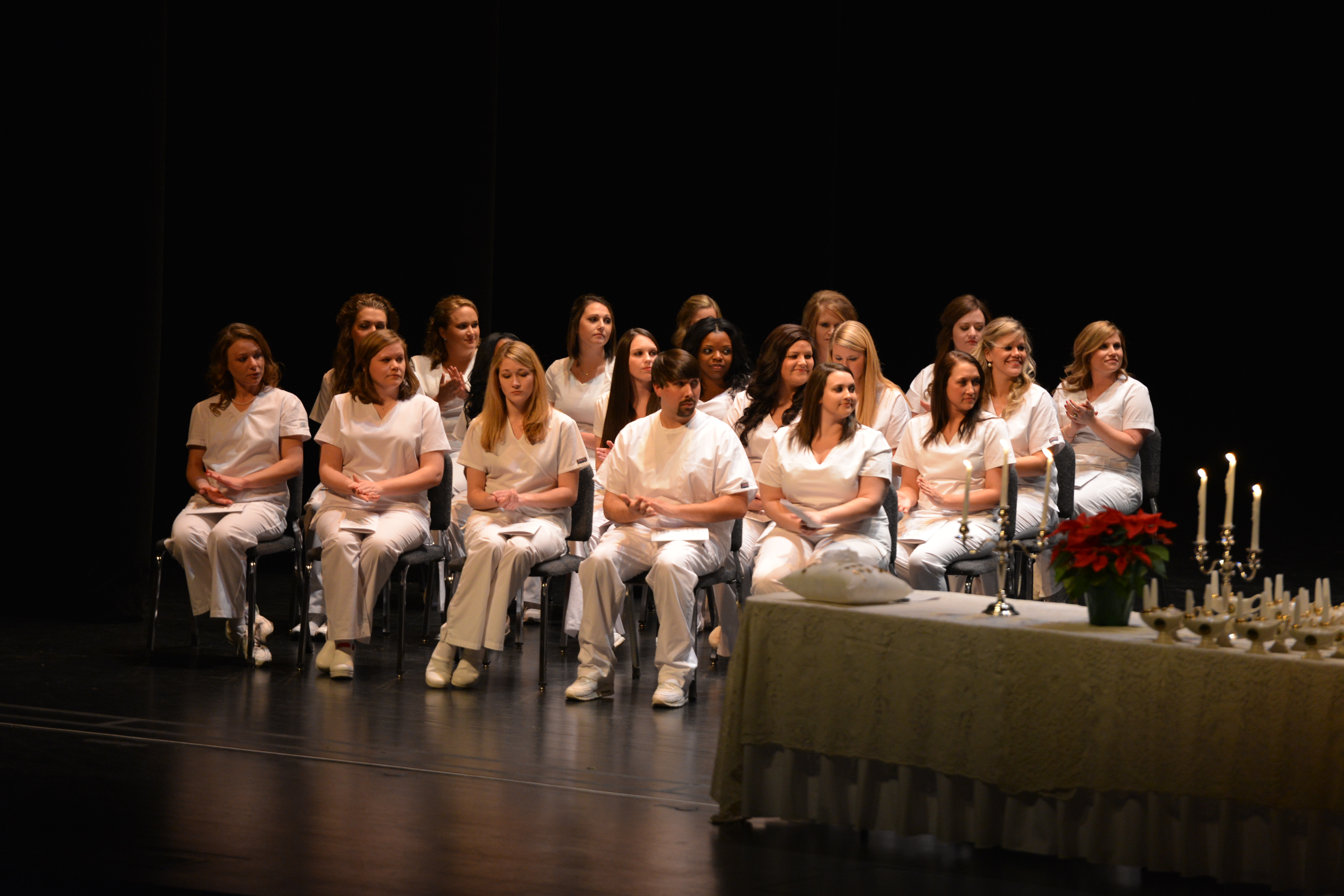 The traditional ceremony opened with the The Nightingale Pledge, a modified version of the Hippocratic Oath to honor the founder of modern nursing, Florence Nightingale.
Chief Operations Officer of North Sunflower Medical Center, Samuel L. Miller, provided the keynote address, followed by a presentation of honors and awards and the pinning of graduates. The lighting of the lamps and recessional signified the graduates' transition to the nursing profession.
The School of Nursing offers the following programs: Bachelor of Science in Nursing, RN-BSN Completion, Master of Science in Nursing, Post Master's Certificate and Doctor of Nursing Practice. For more information, visit www.deltastate.edu or call 662-846-4255.