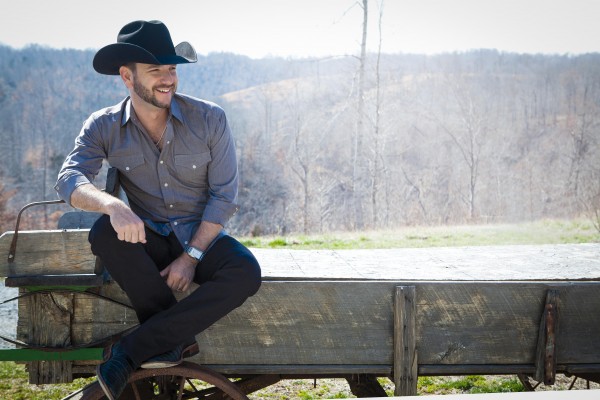 Country hit recording artist Craig Campbell is coming to the Bolivar County Expo Center on Jan. 21 for an exciting concert that features a lineup sure to draw a large crowd.
Other artists include Fighting Okra Record Label's artist and Delta Music Institute student Justin Boatman, Southern Halo and the Trey Hawkins Band.
Radio station 100.7 WDMS is sponsoring the event and donating part of the proceeds to the DMI. Tricia Walker, DMI director, is excited about the entertainment.
"This is a great opportunity for our local talent to be able to perform on stage with an industry professional," she said. "This is a great way for our young Delta artists to increase their fan base."
Judson Thigpen, executive director of the Cleveland-Bolivar County Chamber of Commerce said it's good to see a compelling venue planned at the expo.
"Anytime we can get big events in town is a plus. With the GRAMMY Museum coming to Cleveland, I think we'll see the music scene heating up with more concerts like this," said Thigpen.
Campbell, a native of rural Lyons, Ga., has an impressive top hits list that includes "Family Man," "Fish" and "Outta My Head." His self-titled debut album earned rave reviews from media outlets such as USA Today, Associated Press, People and The Washington Post. Campbell's sophomore album "Never Regret" was released May 7, 2013.
Boatman, a music industry studies major at Delta State's DMI, was among a select group of student artists/songwriters chosen to be included on the "Fighting Okra: Round 2" CD project on the Fighting Okra Records student label. He was recently selected as the label's artist of the year.
"I'm very thankful for this amazing opportunity and I strongly encourage students to come out and enjoy the music," said Boatman.
Southern Halo is Cleveland's own Texas Country Showdown Southeast Regional winner of 2013. The band is the creation of a soulful sister trio born and raised in the Mississippi Delta. The three sisters bring a unique blend of blues, southern rock and pop country to the stage.
The Trey Hawkins Band, formed in the small town of Hamburg, Ark. around 2009, is a local favorite out of Southeast Arkansas. They were voted No. 1 country band in Arkansas in 2011 and are developing a larger fan base that branches out to Texas.
Tickets may purchased online in advance at www.wdms.fm for $10 a seat and $8 with a Delta State student ID. Tickets will cost $12 at the door. Those who purchase the first 500 tickets will automatically be entered in a contest to win artist meet-and-greets. The grand prizewinner will receive two passes to a VIP pre-party sponsored by a national beverage company.
For more information, visit www.wdms.fm.