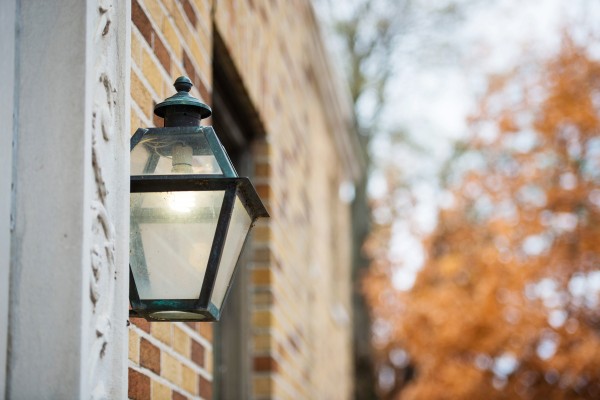 The Delta State University Energy Conservation Program will be in effect again this year during the winter holiday break.
Steven McClellan, Vice President for Finance and Administration and Chief Financial Officer for the university, announced the news this week.
"Your support of these conservation measures is very much appreciated. We all have an important role in saving energy and should not see this as a responsibility of Facilities Management or Finance," said McClellan. "It is truly amazing what can happen when we all do our part in energy conservation.
"I extend my best personal wishes for a happy and safe holiday break."
Campus employees have been asked to turn off all energy-consuming equipment and devices (lights, computers, lamps, radios, etc.) over the holiday break. Building managers will ensure that all interior lights, hall lights and restroom lights are turned off.
Facilities Management will lower building temperatures but will monitor temperatures and humidity levels, particularly in buildings with materials and equipment sensitive to dramatic environmental changes.
"If work requires you to be in your building during the break, we ask that it be during regular business hours, 8 a.m. to 5 p.m.," added McClellan. "It is very important that you turn off all lights and make sure doors are locked behind you when leaving your building."
Usage of portable space heaters on campus during the break must meet energy and safety specifications, and lighting in the quadrangle and parking lots, as well as exterior building lights, will remain on but in a reduced capacity.
It was announced earlier this year that Delta State was number one in reducing energy consumption and costs in the Mississippi Institutions of Higher Learning (IHL) system. Responsible energy behavior and awareness helped the campus reduce energy consumption by 50 percent since 2006. Lower consumption led to more than $4.2 million in realized cumulative savings.
The cumulative cost avoided by Mississippi's entire IHL system between fiscal years 2006 and 2012 was more than $42 million. Delta State has participated in IHL's energy management efficiency plan by performing activities that include reducing energy use over holidays, identifying high priority energy conservation capital projects, developing and monitoring a self-evaluation checklist and implementing a high-level energy management plan.
Saving energy not only saves money but also shows environmental responsibility. Delta State has numerous earth-friendly initiatives including recycling, campus cleanups and the Wiley Community Garden.
For more information on the university's energy awareness, visit www.deltastate.edu/finance/facilities-management/energy-conservation/.